Therapy Blog for Orem, Spanish Fork & South Jordan
Couples Therapist: Bethany Keenan, MS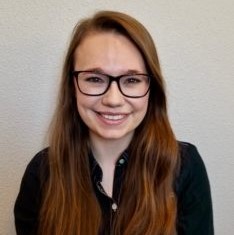 Meet Bethany, therapist at the Center for Couples and Families!
Bethany Keenan is a couples therapist in Orem. She is originally from Manchester, Michigan. She received her bachelor's degree in Family Studies and a Masters degree in Marriage and Family Therapy, both from Brigham Young University. She has a background in couples therapy and teenage mental health.
She has conducted research involving the analysis therapeutic interventions and successful termination of couples therapy. She presented a clinical project regarding the treatment of non-suicidal self-injury in teenagers.
Bethany strongly believes in creating healing for parents, children, spouses, and individuals.
She strives to help adolescents and adults struggling with depression, anxiety, self-injury, marital conflict, and other difficulties and adjustments that occur in family life. Bethany believes in helping clients build greater self-compassion and healthier thought patterns. She is also passionate about facilitating greater connection and support in families and couples so that individuals, with the help of the therapist, can begin to overcome the obstacles in their lives.
Bethany and her husband reside in Orem. She loves reading, musicals, singing, and story-telling with her family.