Therapy Blog for Orem, Spanish Fork & South Jordan
Couples Therapist: Brock Sumner, PhD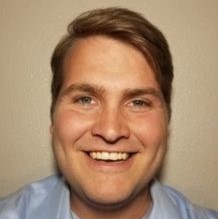 Meet Brock, therapist at the Center for Couples and Families!
Brock Sumner is a couples therapist. He is a Hoosier and grew up in Fort Wayne Indiana. Brock earned a B.S. from Ball State University in 2014 majoring in Psychology and minoring in Counseling and Sociology.
After working and gaining insight into the power of his knowledge he knew he wanted to specialize in creating stronger relationships for couples and families. He earned his MA from Gonzaga University in Marriage and Family Counseling in 2016. He completed his doctoral studies at Brigham Young University Studying Marriage and Family Therapy.
While studying at BYU he discovered his passion for researching what makes a satisfying relationship for couples and is currently analyzing the role that recreation plays in couples lives. Clinically, Brock has worked with couples and families in community mental health care, in-home, and outpatient settings.
In his spare time he enjoys hiking, backpacking, and camping in the Wasatch and beyond.
Posted in
anxiety
,
anxiety counseling
,
child therapy
,
counseling
,
counselor
,
couples counseling
,
couples therapist
,
depression
,
depression counseling
,
depression therapy
,
family counseling
,
family therapy
,
individual counseling
,
individual therapy
,
marriage and family therapy
,
marriage therapy
,
mft
,
orem counseling
,
Parenting
,
pornography counseling
,
suicide
,
teenager counseling
,
teletherapy
,
teletherapy utah
,
therapist
,
trauma
,
Uncategorized
,
utah county counselor
,
Utah Therapist