Therapy Blog for Orem, Spanish Fork & South Jordan
Couples Therapist: Jessica Westover, MS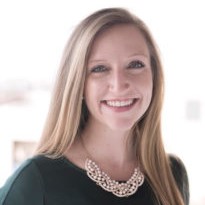 Meet Jessica, therapist at the Center for Couples and Families!
Jessica Westover is a Marriage and Family Therapist who graduated from Brigham Young University. She earned a Bachelor's of Science degree in Family Studies from BYU, during which she was involved in research on newlywed couple adjustment. In her master's degree, she focused on bipolar disorder and family therapy.
As a former youth camp counselor, she loves working with teens and appreciates the importance of connecting with youth. Jessica is passionate about helping people change for the better. She believes that gaining insight from past experiences and healing from trauma can be an important step in moving forward. She uses mostly Emotionally Focused Therapy and Experiential Family Therapy.
Posted in
american fork counseling
,
anxiety
,
anxiety counseling
,
child therapy
,
counseling
,
counselor
,
couples counseling
,
couples therapist
,
depression
,
depression counseling
,
depression therapy
,
family counseling
,
family therapy
,
individual counseling
,
individual therapy
,
marriage and family therapy
,
marriage therapy
,
mft
,
orem counseling
,
Parenting
,
pornography counseling
,
suicide
,
teenager counseling
,
teletherapy
,
teletherapy utah
,
therapist
,
trauma
,
utah county counselor
,
Utah Therapist