Therapy Blog for Orem, American Fork, Spanish Fork & South Jordan
Couples Therapist: Kaelie Lemmon, MS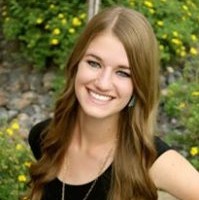 Meet Kaelie, therapist at the Center for Couples and Families!
Kaelie Lemmon Wagner, originally from Bluebell, Utah, received her bachelor's degree from Brigham Young University in Family Studies. She completed her Master's degree at Utah Valley University and is currently obtaining a PhD in Marriage and Family Therapy at Brigham Young University.
She has a background in crisis situations and behavioral therapy with children and teens. She has published an article with United Families International, emphasizing the role of love and connection in the change process.
In 2014, she began working in the medical field as both a Certified Nurse Assistant (CNA) and Emergency Medical Technician (EMT). Since 2014, Kaelie has been working in trauma and crisis situations and recognizes the huge impact that the physiological body has on relationships and mental health. In 2017, Kaelie began working with children and teens diagnosed with Autism as a Behavior Technician.
Her education and training in both behavioral therapy and the medical field have led her to have a deep understanding of the cross-over of physical and mental health and the complexity of children's experiences and thought processes, which influences her personal approach working with clients.
She loves spending time with her family, exploring in the outdoors, reading, and playing card games.
Posted in
anxiety
,
anxiety counseling
,
child therapy
,
counseling
,
counselor
,
couples counseling
,
couples therapist
,
depression
,
depression therapy
,
family counseling
,
family therapy
,
individual counseling
,
individual therapy
,
marriage and family therapy
,
marriage therapy
,
orem counseling
,
Parenting
,
pornography counseling
,
teenager counseling
,
teletherapy
,
teletherapy utah
,
therapist
,
trauma
,
utah county counselor
,
Utah Therapist