Therapy Blog for Orem, American Fork, Spanish Fork & South Jordan
Couples Therapist: Tekulve Jackson-Vann, MS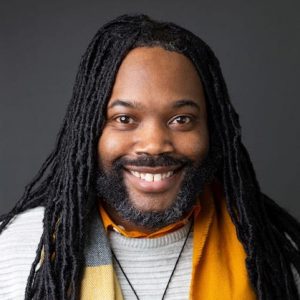 Meet Tekulvē Jackson-Vann, therapist at the Center for Couples and Families.
J. Tekulvē Jackson-Vann is a native of Milledgeville, Georgia and grew up in the shadows of Central State Hospital, which was once the largest Psychiatric hospital in the South. He was a Graduate with Distinction from Georgia Military College Prep School.
After serving an LDS mission to East Lansing, Michigan, he earned a BS in Marriage, Family, and Human Development with an emphasis in Family Life Education from Brigham Young University-Provo. He earned a MS in Marriage and Family Therapy from Valdosta State University. He is a student in The George Washington University School of Medicine and Health Sciences where his focus is bridging the gap in healthcare access and outcomes for BIPOC (Black, Indigenous, and People of Color). He has held national leadership positions within the National Council on Family Relations.
His areas of interests include grief and loss, divorce recovery, substance abuse, adolescents, couples and family, and LGBT issues in addition to the connection between mental health and chronic illness. He's a father of 5 children.
Posted in
anxiety
,
anxiety counseling
,
child therapy
,
counseling
,
counselor
,
couples counseling
,
couples therapist
,
depression
,
depression counseling
,
depression therapy
,
family counseling
,
family therapy
,
individual counseling
,
individual therapy
,
marriage and family therapy
,
marriage therapy
,
mft
,
orem counseling
,
Parenting
,
pornography counseling
,
spanish fork counseling
,
suicide
,
teenager counseling
,
teletherapy
,
teletherapy utah
,
therapist
,
trauma
,
utah county counselor
,
Utah Therapist