Therapy Blog for Orem, Spanish Fork & South Jordan
Couples Counseling – Why Waiting Can Hurt
Most spouses come into couples counseling years after they need it. They put it off for so long thinking that they will be able to handle their relationship problems on their own. Some hope that things will get better while others might even believe that things cannot get better. Whatever the reason, they continue in a damaging relationship without professional help. Similar to waiting out a broken bone, things start getting worse. By the time some couples make it into therapy, the damage is so bad that it is difficult to repair. 
Why Couples Put Off Counseling
The fact of the matter is that couples counseling helps most couples who attend. So why wait? I have talked with couples over the years about this very thing. Many of them talk about being afraid of change – will it happen, will it not happen, what will it take? Others talk about not knowing if their partner is willing or ready to do it. Some state that they were taught to just handle things on their own and that they felt uncomfortable talking with others about their problems. And so on…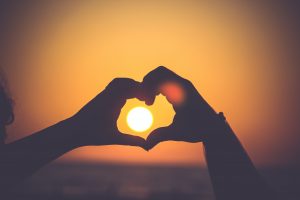 Couples Therapy Can Be Safe and Effective
Couples therapy, if done right, is a safe place for both partners (it can be husband friendly!) to explore and express their emotions. It is an opportunity to heal from past and current pain. It is a laboratory to try new ways of interacting that actually can bring you closer. Instead of adopting a referee mentality (who is right and who is wrong?), a good couples therapist will work for the betterment of the relationship. They will help both partners own their own missteps and emotionally make room for each other. 
At first, you could experience a regression or a worsening of your issues. This is because you and your spouse are actually dealing with the issues you have put off or dealt with incorrectly for so long. This can quickly be replaced with progress and movement towards healing if both of you are willing to do your part. Couples therapy does not work unless you do – and when it works, it is definitely worth the effort and vulnerability you put in. 
Emotionally Focused Couples Therapy
At our counseling center we use Emotionally Focused Couples Therapy, which was created by Susan Johnson, PhD.
Through this therapy approach a marriage and family therapist will help you deescalate problem interactions in your relationship. This is a key stage in helping you and your spouse make room for emotional safety. You have to stop fighting the way that you have in the past. Alone, however, deescalation is not enough. Therefore, the second stage is about creating interactions between the two of you that are vulnerable and safe. Emotions will still be uncomfortable. However, you will learn how to hold space for each other's emotional experiences instead of making it an unsafe place to open up. Lastly, you will learn how to maintain this deliberate, safe space between the two of you. You might address old issues after having worked through current ones.
How You Can Find A Couples Counselor
We specialize in couples counseling in South Jordan, Orem, American Fork and Spanish Fork.