Therapy Blog for Orem, Spanish Fork & South Jordan
Meet a Utah Therapist: Phil Scoville, MS, LMFT
Meet a Utah Therapist: Phil Scoville, MS, LMFT
We know that finding the best Utah therapist for you and your family's needs can be a challenge. But, it doesn't have to be. The Center for Couples and Families has three Utah locations. And our qualified clinicians are ready to help. When it comes to therapy, we have the right fit for you and your family.
Today you will learn about one of our therapists; Phil Scoville, MS, LMFT. Then, you will learn how to contact our office and schedule your first appointment.
About Phil
Phil Scoville is the Clinical Director at the Center for Couples and Families. He is a licensed marriage and family therapist in Utah. He is originally from Delta, Utah.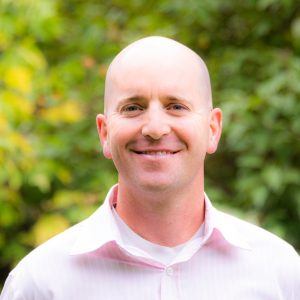 Phil grew up with high awareness of health issues; his father was a Chiropractor.
Phil enjoys the outdoors (camping and rock climbing) and sports (football, basketball, water polo and swimming). He enjoys spending time with his wife and six children.
Education and Experience
Phil is a licensed Marriage and Family Therapist. He received his Masters degree from Loma Linda University in Marriage and Family Therapy.
He worked on Post-Master's specialized training for anxiety disorders at Brigham Young University.
Therapeutic Philosophy and Approach
Phil worked in community health clinics, residential treatment, and wilderness programs beginning in 2004. He has a passion for working with adolescents, young adults, and couples.
Getting Started
Ready to get started? Click here to find a therapist in Orem, Spanish Fork, or South Jordan.
Edited by Lauren Adkins