Therapy Blog for Orem, Spanish Fork & South Jordan
Do Mature Couples (55+) Need Marriage Therapy?
Can Mature Couples Benefit from Marriage Therapy?
Are you and your partner in a "mature" relationship? Maybe you're both over 55, retired, and this is your second marriage. Maybe you have already been with your spouse for decades and your children have moved out to form families of their own. You might be wondering; as a mature couple, can we benefit from marriage therapy, too?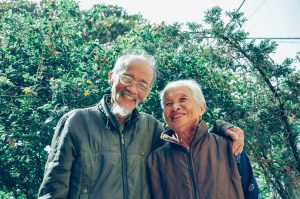 Luckily, marriage therapy is for everyone! There is no age or experience limit on the benefits you can gain together in counseling. Today, you will learn more about the reasons you might seek counseling as a mature couple. Then, you will learn how to find a therapist and get started.
Relationship Changes
With age comes change. And as you and your partner age and grow over the decades together, you will face challenges that come with major life changes. Just like young couples and newlyweds, you have your own set of unique challenges as an elderly couple. 
Newlyweds may deal with adjusting to their new marriage, adding children to the family, and raising young children. Now that you and your partner are in a later phase of life, you will have to confront new challenges, like children moving out and getting married, learning how to be grandparents, and adjusting to retirement. 
Thankfully, your therapist is very familiar with the life transitions you and your spouse are going through in this phase of life. And they can help you learn the coping tools you need to make sure your marriage not only survives these transitions but also thrives.
Personal Challenges
And the changes you will face are not limited to interpersonal issues. You will also begin to see personal, physical changes that add unique difficulties to your current phase of life. Aging and illness will likely be a larger concern as you grow older. 
These changes bring their own challenges which will test yourself and potentially your marriage. And in marriage therapy, you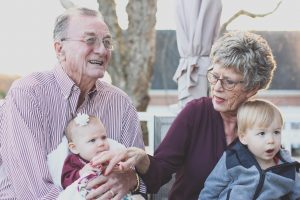 can also learn how to balance caring for yourself and how to support your spouse as you age. (Related article: Couples Counseling- Promoting Partnership)
Your Family Evolution
As your children age and leave home, they will begin to form their own families. And as your family goes through these changes, you might struggle to understand your new roles as parents of adult children. And, as your kids leave your home, you might have to adjust to a lot more time together than what you are used to. 
All of these changes can be challenging. Couples therapy can help you navigate the changes your family is going through. A therapist can also help you and your spouse reconnect in this new phase of life. (Related Article: Resilience in Marriage Counseling)
Marriage Therapy for Mature Couples
The changes that come with aging can be a challenge, but you don't have to do it alone. A therapist can help you and your spouse reconne  ct in marriage counseling and face your challenges together as a team.
Ready to begin? Start marriage therapy in Orem, South Jordan, or Spanish Fork, or Telehealth couples therapy for anyone in Utah.
Written by Lauren Adkins