Therapy Blog for Orem, American Fork, Spanish Fork & South Jordan
Couples Counseling: Building Emotional Intimacy
Couples Counseling: Emotional Intimacy in Marriage
Maybe you have already started marriage counseling to find that missing "something" in your relationship. (Related article: What Happens in Counseling?). Maybe you haven't even gotten to that point yet, but you'd like help recreating the connection you used to have with your spouse. 
Thankfully, there is a way to describe that missing factor that can restore the feeling of trust and joy in your marriage. That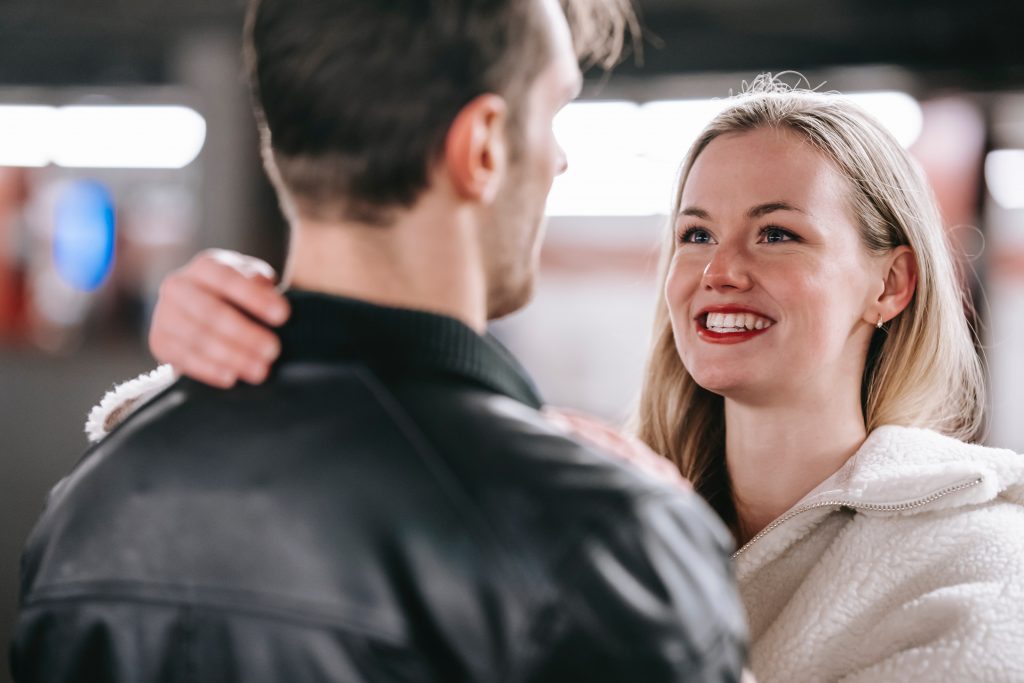 missing ingredient is emotional intimacy. Emotional intimacy is the feeling of safety and authenticity that you feel when you and your partner feel safe being vulnerable with each other. It's being able to feel like you can be your "true" self and still be accepted and loved by your partner. (Related article: Emotional Health).
Emotional intimacy gives your marriage a sense of depth and purpose and promotes empathy. (Related article: What is Empathy?). In this post you will learn what emotional intimacy does (and doesn't) look like in practice. Additionally, you will learn things you can do to encourage emotional intimacy in your marriage. 
Emotional Intimacy= Safety
So, what does safety mean when it comes to your emotions? And what does an emotionally safe relationship look like? Some might incorrectly assume that safe means boring. Thankfully, this is not the case. Your emotionally safe relationships can still be exciting and fulfilling, but will also provide you with the necessary support and sense of security that are essential for a long-lasting, happy marriage. (Related article: Holding Emotional Space for Your Spouse).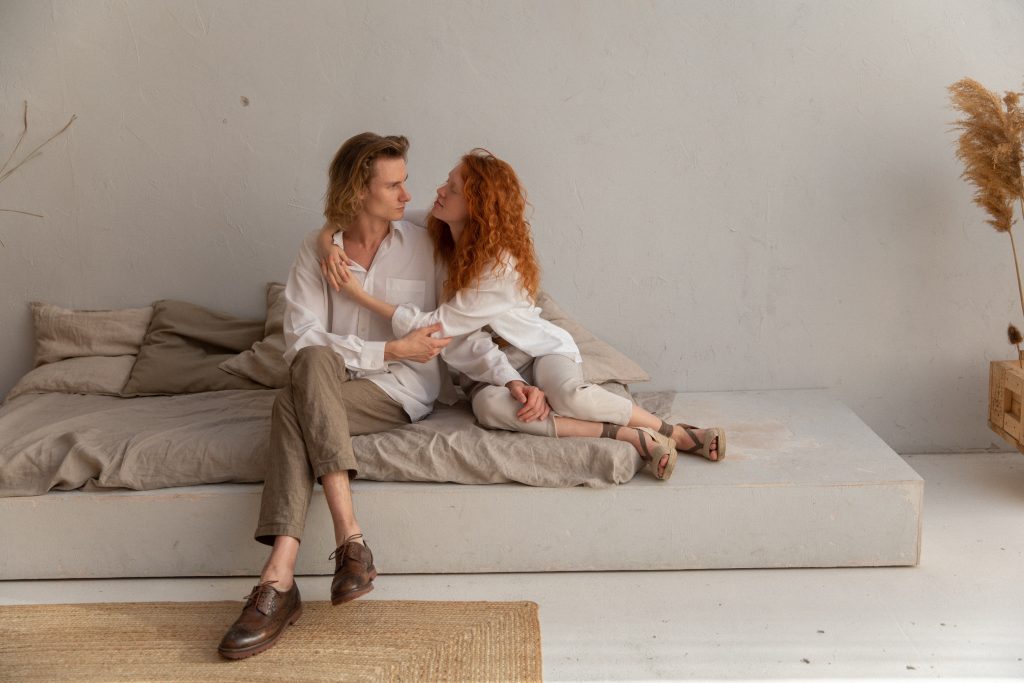 John Gottman, a marriage and relationship researcher, studied the types of behavior in couples that create better emotional intimacy. His research talks about the importance of "bids for connection". (Related Article: An Introduction to Emotional Bids and Trust). These are actions you intentionally do for your partner that invite them to connect emotionally. Successful bids for connection from both you and your partner can help you create better emotional intimacy and trust in your marriage. 
Small Actions Make a Big Difference
What are some examples of bids for connection that you can try at home with your partner or spouse? Here are some ideas: 
Tell your spouse you are proud of them. Be specific! Pointing out your partner's strengths can be a great way to encourage emotional intimacy and connection in your relationship. 

Remind your partner of a positive experience you shared together. Reminiscing on a positive experience from your shared past can show your partner that you appreciate the good times you have had together. Reviewing a positive experience can also communicate to your partner that you value their participation in your life. Some of these experiences you could remember might include a special vacation, your wedding day, or even a fun date you recently shared. (Related Article:

What is Emotional Intimacy and How to Get It

). 

Prioritize intentional physical affection. Small acts of physical affection are important building blocks for trust and emotional intimacy. These gestures don't have to be sexual. Some ideas could be giving your partner a spontaneous hug, inviting them to hold your hand, or sitting by them while you watch TV.

Create opportunities for quality time together. Get creative! Maybe you organize a date to go do something you haven't tried before. Maybe you create an at-home movie night for you and your spouse after the kids go to bed. A little thoughtfulness goes a long way when it comes to your time spent together. 

Thank them for their bids for connection. When you notice your partner doing these thoughtful acts of kindness, acknowledging their efforts can encourage feelings of trust and love in your relationship. 
Couples Counseling Can Help
When it comes to building emotional intimacy in your marriage, small acts of intentional kindness for your partner will go a long way. Another way you can build emotional intimacy is through couples counseling. (Related article: Creating Emotional Safety Through Fixing Marriage Problems). Your therapist has special training and can help you and your spouse learn more about each other and how you can meet each other's unique needs in your marriage. 
Ready to get started? Schedule an appointment with one of our therapists today in Orem, South Jordan, or Spanish Fork.
Written by Lauren Adkins
Posted in
clinical mental health counseling utah
,
clinical mental health counselor
,
clinical mental health counselor utah
,
cmhc
,
Communication
,
Communication Barriers
,
communication in marriage
,
counseling
,
Counseling For Mental Health In Utah
,
counselor
,
couples counseling
,
couples therapist
,
Emotional Capacity
,
Emotional Intimacy
,
family counseling
,
family therapy
,
How To Communicate Better
,
How To Communicate Effectively In A Relationship
,
Marriage Counseling
,
Marriage Counseling In Orem Utah
,
Marriage Counseling In South Jordan
,
Marriage Counseling in Spanish Fork Utah
,
Marriage Counselor
,
marriage therapy
,
mft
,
Online Counseling
,
orem counseling
,
pornography counseling
,
Pre Marriage Counseling
,
Relationship Counseling
,
relationship problems
,
salt lake county counselor
,
south jordan counseling
,
spanish fork counseling
,
Telehealth In Utah
,
teletherapy
,
teletherapy utah
,
therapist
,
therapy
,
utah county counselor
,
Utah Therapist