Therapy Blog for Orem, American Fork, Spanish Fork & South Jordan
Create Emotional Safety Through Fixing Marriage Problems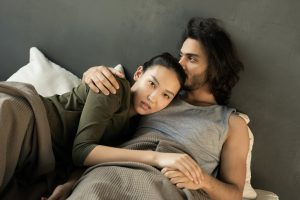 You can create emotional safety with your spouse if you approach it right. There is a myth that if you have marriage problems, you can't be close as a couple. This is false. It is incorrect. Even though it may be more difficult to get closer, it is possible. In fact, working through your problems together has the potential to help you get really close. So, with your marriage problems, you have a lot of material to work with in order to become more cohesive and intimate with your spouse. Let's talk about how. 
First, you can become closer because of your struggles, not in spite of them. Knowing this and understanding it will help you accept the fact that both of you are imperfect. It will allow you to not put so much pressure on yourself or each other to get over it. Whatever 'it' is. Neither of you are perfect and that's ok. Your marriage problems will not be something that ends you, but brings you together. 
You don't have to get rid of your problems so that then you can be close as a couple. The process of working against the problem together will help you get close. 
Second, know that the presence of arguments and disagreements isn't what is going to cause you to divorce, says John Gottman's research. But rather, how you argue will hurt you. If you are engaged in these four types of marriage problems, for example, your marriage could be in trouble. Defensiveness, criticism, contempt and stonewalling. There are ways to fix these problems if you see them. 
Our counseling centers offer expert, professional therapy for couples looking to create emotional safety. You can do this as you try to fix your marriage problems. 
Schedule an appointment in South Jordan, Orem, Spanish Fork or American Fork. 
Posted in
american fork counseling
,
Communication
,
communication in marriage
,
counseling
,
couples counseling
,
couples therapist
,
family counseling
,
family therapy
,
How To Communicate Better
,
How To Communicate Effectively In A Relationship
,
marriage and family therapy
,
Marriage Counseling
,
Marriage Counseling In South Jordan
,
Marriage Counselor
,
marriage problems
,
marriage therapy
,
mft
,
orem counseling
,
Pre Marriage Counseling
,
Relationship Counseling
,
relationship problems
,
salt lake county counselor
,
south jordan counseling
,
spanish fork counseling
,
teletherapy
,
teletherapy utah
,
therapist
,
utah county counselor
,
Utah Therapist