Therapy Blog for Orem, Spanish Fork & South Jordan
How Couples Therapy Works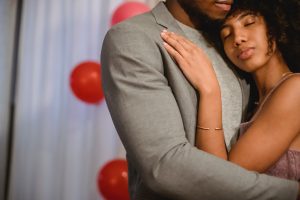 Couples therapy isn't something new. It isn't a mystery. We know how and why it works for most couples who participate. As a marriage and family therapist in Utah for almost two decades, this is what I have found about how couples therapy works. 
Couples Therapy Is Attachment Based
First, couples therapy addresses your attachment. This is the bond that you hvae with your spouse that lets you know that they are there for you. If you reached out, would they be there for you. If you think that they would, you have a stronger attachment with them. 
A good couples therapist will help you and your spouse improve your attachment to each other. They won't just explain the ins and outs of a healthy relationship. Rather, they will help you have experiences with each other that strengthen your attachment. Experience over insight. If all you needed was insight, then the self help books you can buy online would be enough. But it isn't. So you need a marriage counselor who can help craft and set up experiences in session to help you both connect. 
Couples Therapy Works With Constant Effort And Humility
Second, couples therapy works through constant effort and humility. You have been interacting with your spouse for years in certain patterns. These patterns are deeply entrenched in your relationship. Its no wonder, then, that they will take time to overcome and replace with something healthy. This takes constant, deliberate effort. It doesn't happen by chance. Nor does it happen overnight. 
And, lets not forget humility. It takes a lot of it to continually look at yourself as part of the solution rather than just your spouse. It also takes courage to look inward. Its hard to see your own weaknesses, especially when your relationship is struggling. Its easier to look at your spouse and what they need to change. However, this never leads to lasting change. You can't convince them that they need to change. And if you do, it probably will not last. 
So, make sure that you are working with a couples therapist who is focusing on helping your strengthen your attachment. Especially through experiences they set you up to have in session, rather than simple insight and psychoeducation. Also, make sure that you are putting constant effort and embracing humility in the process. This is how couples therapy works for those that get something out of it. 
Schedule a couples therapy appointment in South Jordan, Orem, Spanish Fork or American Fork. 
Posted in
american fork counseling
,
counseling
,
counselor
,
couples counseling
,
couples therapist
,
Couples Therapy
,
marriage and family therapy
,
Marriage Counseling
,
Marriage Counseling In South Jordan
,
Marriage Counselor
,
marriage problems
,
marriage therapy
,
orem counseling
,
Relationship Counseling
,
relationship problems
,
salt lake county counselor
,
south jordan counseling
,
spanish fork counseling
,
teletherapy
,
therapist
,
utah county counselor
,
Utah Therapist