Therapy Blog for Orem, Spanish Fork & South Jordan
Marriage Counseling In South Jordan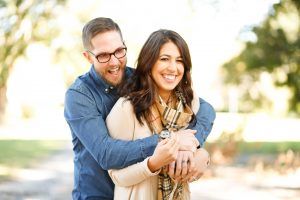 Looking for marriage counseling in South Jordan? We opened a new counseling center in your neighborhood. We offer marriage counseling, individual therapy, family therapy and child therapy. 
As marriage therapists, we know how to help you and your spouse overcome difficulty, increase emotional intimacy and work through marriage problems. Four common types of marriage problems we work with include defensiveness, criticism, contempt and stonewalling. According to research, when these are present, the end of your relationship could also be near. So, be careful and get help. Or at least read the right books and know how to apply them.
We use a variety of techniques in marriage counseling. The most common are taken from Susan Johnson's Emotionally Focused Therapy and John Gottman's Gottman Method. These are gold standards in the marriage and family therapy field. Our therapists are trained to use these highly effective approaches to help you and your spouse learn new skills and heal. 
As therapists, we will work to help you develop emotional capacity. The way to do this is somewhat counterintuitive. It involves recognizing your emotions, feeling them and coping with them. In order to let go of your emotions, you first have to pick them up. This is what is backwards, but important, about emotions. Picking them up first and then letting them go. Most people want to just let them go. However, if they try this, they are not coping with emotions, they are avoiding them. 
Even though we are marriage and family therapists, we help clients work through individual problems such as anxiety, depression or pornography problems.
One of our go to techniques for anxiety treatment is diaphragmatic breathing. This is a method aimed at calming your body down so that you can reduce anxiety. More than just a mental or emotional experience, anxiety also impacts your physiology. So, part of the solution lies in helping you manage this system as well. This breathing exercise is specific and deliberate in how it does this. Practice it and you will see how it can help reduce your anxious feelings. 
Depression is something all of us experience in life. The difference between everyday depression and depression that you need to seek professional help for is simple. Can you handle it on your own? Are you functioning in life even with depression present? Do your efforts seem to go nowhere when trying to cope? These types of questions will help you know if professional help for your depression is warranted. 
Pornography problems are common in Utah (and other states too). Most relationships and families are going to experience this as a problem at some point or another. One important thing to remember is that you don't have to overcome your problems with pornography in order to get close to your spouse. You can become closer as you work through that problem together. You will become closer because of your problems, not in-spite of them. 
Marriage counseling can be life saving for your relationship. All relationships have issues. What you do with them is what matters. The fact that they are there just means you are both human. Research would say that how you handle your relationship problems is what will cause divorce rather than the simple fact that you have relationship problems in the first place. 
Schedule marriage counseling in South Jordan today. Most couples wait years too long. Don't let that be you. 
Posted in
american fork counseling
,
Communication
,
communication in marriage
,
counseling
,
counselor
,
couples counseling
,
couples therapist
,
depression
,
family counseling
,
family therapy
,
How To Communicate Better
,
marriage and family therapy
,
Marriage Counseling
,
Marriage Counseling In South Jordan
,
Marriage Counselor
,
marriage problems
,
marriage therapy
,
mft
,
Pre Marriage Counseling
,
Relationship Counseling
,
relationship problems
,
south jordan counseling
,
teletherapy
,
teletherapy utah
,
therapist
,
Utah Therapist