Therapy Blog for Orem, Spanish Fork & South Jordan
Offering depression counseling over the years, I have noted that depression comes in many forms. You might naturally feel down or depressed because you lost a relationship or you might experience a diagnosable major depressive episode.
According to the National Institute of Mental Health (2017) about 7% of all adults experienced the latter in a given year. Females were more likely to to suffer from a major depressive disorder episode than males and adults aged 18-25 were more likely than other adults to have an episode. 65% of adults who experienced these episodes received treatment through a combination of both a medical professional (i.e., talk therapy, MD) and medication management. 35% of adults did not receive treatment in any form. 
Those that come into our counseling center for depression treatment are able to build skills to cope, understand themselves better, and connect to others more fully. Developing your emotional health is a deliberate process. Let's talk about those three goals. 
Build Skills to Cope With Depression
There are many different skills to combat depression. One that I often use with my clients is positive self-talk (versus negative self-talk). Positive self-talk is often misunderstood. Many believe that it is simply ignoring the issue and pretending everything is ok by talking about the 'positive' things going on. This is incomplete.
Positive self-talk is two things: compassionate and realistic. For example, let's say you make a mistake and yell at your kids. Positive self-talk in that situation would say, 'I made a mistake by yelling'. That is realistic. You are not making a value judgement about yourself because of this mistake – such as saying that you are a bad parent. Rather, you are recognizing the situation for what it is – a mistake. You can say that. It is ok to admit it and accept it. Then, you can use compassion in this manner, '…and I will keep trying. I will get better and learn other ways to parent my kids'. 
Understand Yourself
Depression can be a secondary emotion at times, or at least one emotion among many you are feeling. For example, you might be feeling lonely, hurt, afraid, overwhelmed, stressed, and stuck. Because these feelings are difficult to pinpoint at times, depression can come in as a result and lead you to not address what you are really feeling. Depression can act as a blanket to cover other emotions. Through therapy and counseling, you will come to understand all the emotions you feel. Through this awareness you will be able to pinpoint and pick up different, specific emotions and cope with them one-by-one. This helps ease depression.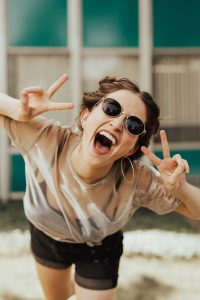 Connect to Others
As marriage and family therapists, one of our main focuses is to help you connect to your loved ones. Through connection, you find calm and soothing. You will find healing and coping from depression. It does not alleviate it completely, but it helps you cope and move forward. A competent, caring therapist will help you build attachments with those you love so that you can find peace with them. 
We have counselors in Orem, South Jordan, American Fork and Spanish Fork.
Reach out to make a counseling appointment today.