Therapy Blog for Orem, Spanish Fork & South Jordan
Many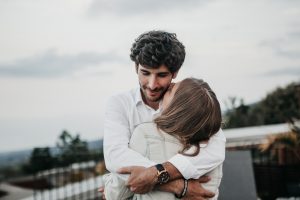 partners entering couples therapy look for one thing: better communication. It would stand to reason, then, that the most common complaint I hear from couples is that they have 'communication problems' (Related Article: Relationship Problems and Communication Problems).
But, what does this mean? It means the way you communicate with your spouse is painful. Furthermore, it means you do not know how to fix it. Thankfully, this is where a marriage and family therapist can help.
Our therapists are trained in several couples counseling approaches. Two of which are Emotionally Focused Couples Therapy, by Susan Johnson and The Gottman Method, by John Gottman.
Two Couples Therapy Approaches
Emotionally Focused Couples Therapy (EFT)
EFT is focused on the attachment you have with your spouse. So, it takes a fight and breaks it down into what you are really feeling. Naturally, it connects you to emotions underlying how and what you are fighting about (Related Articles: Emotions 101 and 3 Principles of Emotional Health). Because it does this, it helps you connect and heal together.
Outlined here are several steps to this approach. 
Negative Pattern ('The Dance')  – Identify the patterns you and your partner engage in. Know the steps you take and the steps your partner takes without placing blame. 

Unrecognized Attachment-Oriented Emotions  – Access your attachment needs and emotional experiences related to this pattern described above. 

Reframe Your Problem  – Look at your issues a different way. Because, it's not that you have

communication problems

, but rather that you have unmet emotional and attachment needs.

Accept Your Emotional Needs and Experiences – Intellectually knowing about your attachment needs and experiences and actually accepting them are two different issues. Therefore, embrace your underlying emotional and attachment needs. Feel them. Own them. Accept them. 

Accept Your Partner's Emotional Needs and Experiences – It's important you know and accept your partner's emotional experiences and attachment needs. If you do, you create emotional safety for both of you. 

Share  – Communicate your needs and wants with your spouse in a healthy way. 
The Gottman Method
John Gottman is a master of research and theory. Therefore, his approach is based on the research he has conducted over decades with couples. He knows what it takes for couples to make it and he knows what it takes for couples to end up divorced.
Did you know Gottman can predict, with 90% accuracy, which couples will divorce within 6 years by watching their interactions? He, of course, does this by using his research. This would be like guessing which couples out of 130 will divorce. The chance of correctly guessing 15 out of 17 divorces in 130 couples is 1 in 2,500,000,000,000,000. This is good news for you. If you follow his principles, you have a better chance of making it as a happy couple. 
Sound Relationship House
Let's take a look at what Gottman calls the Sound Relationship House Theory. These principles are based on his research, so you can use them to strengthen your own relationship.
Love Maps – Know your partner's inner world. Make sure you understand the details of their life. You can do this through open ended questions and a genuine curiosity and love. 

Fondness and Admiration – Show affection and respect for each other everyday. Even in the small tasks, show this love. 

Turning Towards Each Other – Couples who struggle tend to turn away from each other while couples who are healthy turn towards each other. So, it's important to notice each others 'bids for emotional connection', as Gottman would advise. 

Positive Sentiment Override – Do not take neutral or negative acts from your spouse personally. Rather, attribute it to your spouse having a bad day, for example. If you are not using the three principles above, then this one will be difficult to apply.

Manage Conflict Well – Here are three ideas to help manage conflict. 

Use a

gentle approach

to bring up complaints instead of a harsh one. 

Use the '

Aftermath of a Fight or Regrettable Incident

' exercise to deal with past emotional injuries.

Develop a dialogue that includes 'd

reams within conflict'

when dealing with perpetual problems. These are problems that

do not seem solvable in your relationship.

Life Dreams – Know each other's and honor them.

Shared Meaning – Create both formal and informal rituals to connect with each other. Use the same rituals to support each other's roles and to create mutual goals. 
So, What Do I Do?
In conclusion, both of these couples therapy approaches are great options for counseling. Through research, they have been found to positively impact couples who participate in therapy. So, find a good couples therapist who knows how to apply these models to your relationship so you find happiness together. When you call a counseling center in Utah, ask if they have marriage therapist who know these approaches (Related Articles: How To Find The Best Therapist For You and About Marriage and Family Therapists). 
We pride ourselves in offering effective, evidence-based couples therapy. Schedule a marriage counseling session at one our clinics in Orem, South Jordan, and Spanish Fork. We also offer telehealth sessions
Posted in
american fork counseling
,
communication in marriage
,
communication skills
,
counseling
,
counselor
,
couples counseling
,
couples therapist
,
Couples Therapy
,
Emotional Capacity
,
Emotional Intimacy
,
How To Communicate Better
,
How To Communicate Effectively In A Relationship
,
marriage and family therapy
,
Marriage Counseling
,
Marriage Counseling In Orem Utah
,
Marriage Counseling In South Jordan
,
Marriage Counseling in Spanish Fork Utah
,
Marriage Counselor
,
marriage intimacy
,
marriage problems
,
marriage therapy
,
mft
,
Online Counseling
,
orem counseling
,
pornography counseling
,
relationship problems
,
south jordan counseling
,
south jordan family counseling
,
spanish fork counseling
,
spanish fork family counseling
,
Telehealth In Utah
,
teletherapy
,
teletherapy utah
,
therapist
,
therapy
,
utah counseling
,
utah county counselor
,
utah family counseling
,
Utah Therapist