Therapy Blog for Orem, Spanish Fork & South Jordan
Couples Therapist: Keagan Krogh, MS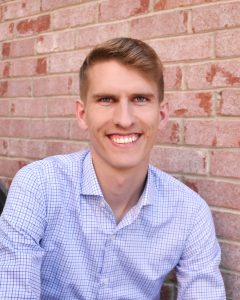 Meet Keagan Krogh, therapist at the Center for Couples and Families.
Keagan graduated from Brigham Young University with a bachelors of science in Psychology and from the University of Southern Mississippi with a masters of science in Marriage and Family Therapy.  During his time in Mississippi, Keagan worked with a variety of issues and a wider variety of people and learned the important lesson that everyone is "normal" and everyone has their problems.
Keagan is grateful for the privilege of getting to listen to people's stories, work with them, and watch them change and grow into better, happier versions of themselves.  He is particularly passionate about helping people improve their most important relationships.
Keagan enjoys doing things outdoors like camping, boating, skiing, and sports, and he also enjoys spending lazy days playing video games and board games, singing, and watching TV and movies with his wife.
Posted in
anxiety
,
anxiety counseling
,
child therapy
,
counseling
,
counselor
,
couples counseling
,
couples therapist
,
depression
,
depression therapy
,
family counseling
,
family therapy
,
individual therapy
,
marriage therapy
,
orem counseling
,
Parenting
,
pornography counseling
,
spanish fork counseling
,
suicide
,
teenager counseling
,
therapist
,
utah county counselor
,
Utah Therapist