Therapy Blog for Orem, Spanish Fork & South Jordan
How Couples Therapy Can Help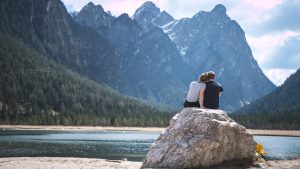 One of the most basic needs you have as a person is attachment – this is something that Couples Counseling can help with. We are not built to be alone. However, many of our reflexes are to protect and take care of just ourselves. Figuring out how to balance the tendency to take care of ourselves first and to connect and attach to others is crucial. It can seem difficult at times. But with practice, you can build healthy attachments with others and take care of yourself. One of the skills to do this is being emotionally aware and healthy your self. 
In couples counseling, we help couples take care of themselves and attach to their partner – both in a healthy manner. Both of these can co-exist.
One of the key ingredients to making this happen is a willingness to be vulnerable and open up to your partner. It is scary, for example, to open up and share what you are feeling (not what you are thinking) with your partner. This is because they are the one person in this world that can hurt you the most. What if they reject me, don't want me, or don't listen to me? All of these things could hurt you. Since one of your natural instincts is to protect yourself from hurt (thank generations and thousands of years shaping your DNA), you might not want to be vulnerable to your partner and say, "I'm hurt". Your tendency is to not say anything or to put it on them.
A competent couples therapist can help you share, be vulnerable. They also help your partner receive and create emotional space for you. Emotional safety is key to a healthy marriage. Since these skills are often counter-intuitive, you have to deliberately learn and apply them. 
Come visit our new Couples Counseling center in South Jordan. We also have counseling centers in Spanish Fork, Orem and American Fork.
Schedule a counseling appointment with competent, caring marriage and family therapists here to help you.