Therapy Blog for Orem, Spanish Fork & South Jordan
Meet a Utah Therapist: Laura Davies, MFTI
Meet a Utah Therapist: Laura Davies, MFTI
In search of a telehealth therapist in Utah? Finding the right fit for you and your family doesn't have to be overwhelming.
Let's talk about Laura Davies, MFTI, a Utah Telehealth Therapist.
About Laura
Laura Davies is originally from Chapel Hill, NC. Some of her hobbies include exploring new places, gardening, and mostly failing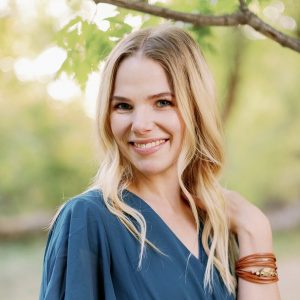 to learn Hungarian.
She also enjoys arranging and performing violin music, rock climbing, and starting way more books than she will ever finish!
Education and Experience
Laura received her Bachelor's degree in Family Studies with an emphasis in Human Development from Brigham Young University and has remained in Utah ever since.
She is currently receiving her Master's Degree from Capella University and is an intern Marriage and Family Therapist.
Therapeutic Philosophy and Approach
In therapy with Laura, you will learn that she passionately believes in relationships and realizing potential. She believes in finding beauty in your uniqueness and imperfection, and that change is the only constant in life.
Looking for couples or family therapy? Laura will work with you and your loved ones to reinvigorate your relationships and create deeper connections. She also enjoys working with parents and families struggling with their children.
Laura is a great fit for you and your teens. She has experience working with adolescents and their families, many of whom suffered from depression, anxiety, and eating disorders. If you are interested in receiving help for faith issues, she is also deeply invested in helping others navigate faith transitions and crises.
How to Get Started
Ready to schedule an appointment for you or your family?
Click here to schedule with Laura or find another therapist in Orem, Spanish Fork, or South Jordan; or remotely via Telehealth appointments. 
Edited by Lauren Adkins