Therapy Blog for Orem, Spanish Fork & South Jordan
What to Do if You are on a Path of Divorce – Couples Therapy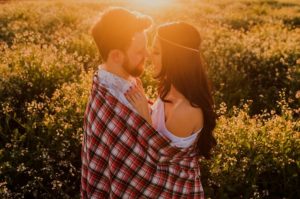 Marriage is never easy, and most spouses need to attend couples therapy to help. Have you ever wondered how so many people seem to look so happy in theirs? Well – they might be, but chances are, they struggle too. The difference might be how you handle the struggle as a couple that can bring you happiness or not. It's important to know that how you argue with your spouse matters more to the life and longevity and healthy of your marriage than the simple fact or presence of arguments in the first place – according to marital researcher John Gottman. Learning how to argue or fight fair is crucial to building a relationship that lasts.
John Gottman outlines several important types of fighting that can harm your marriage. The first is criticism. This is where you directly complain and nitpick at your spouse. The second is contempt. This is harsher than criticism because you start to attack the character of your spouse instead of just what they are doing. The third is defensiveness. This is where you react with a defensive posture to things that your spouse does or says. Lastly, stonewalling. This is where you cut your spouse off emotionally and don't engage in any way.
John Gottman found that when these types of interactions are present in your marriage, that it's in trouble. Come to counseling to find out what to do if you are engaged with your spouse in these ways of fighting. They can help fix and turn things around. A trained marriage and family therapist will know these principles and can help you fix your marriage problems. In the process of helping you with your relationship, they will be able to help you develop emotional health individually. 
We specialize in offering couples therapy. Contact a Couples Therapist in our South Jordan, Orem, American Fork or Spanish Fork offices. Start healing your relationship today. We work with many insurances and have day and evening appointments.