Therapy Blog for Orem, American Fork, Spanish Fork & South Jordan
Couples Therapy – Pornography Problem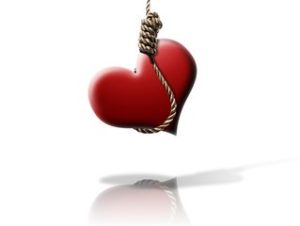 Do you or someone you love have a pornography problem? Pornography use is on the rise and the age of first exposure is starting earlier and earlier. Research (Davis, Perry in 2017) has also found that breakups in romantic relationships are twice as more likely to happen 6 years down the road for those who use pornography compared to those who don't. Others have found that sexual satisfaction levels are negatively impacted in couples when pornography is used (Willoughby, Brown, Busby, Carroll, Larson, Yorgason in 2017).
There is no question that pornography use negatively impacts individuals and relationships. But, what do you do about it? Many people see counseling as taboo or something they do not want to do. Others struggle with it because they do not want to face the issues in their marriage. Some come to therapy because they have been given an ultimatum. Others come because they think that a therapist can 'fix' them. It is difficult to get in for therapy, let alone getting in for an issue with pornography.
Most people see pornography issues as a dirty, disgusting thing that you don't talk about and don't get help with – something that you can overcome on your own. The problem is that it is not something people overcome on their own. They need help. Developing emotional and life skills is crucial in this process. 
Couples Therapy for a Pornography Problem
Couples therapy for those struggling with pornography use is different than you might imagine. It is not shamming or blaming. It takes into consideration everyone's experiences and emotions. Counseling includes everyone rather than excludes someone. It doesn't excuse behavior, but rather holds them accountable in an appropriate manner.
During the process of couples therapy for a pornography problem, the therapist will have the using spouse write a disclosure letter. This is an attempt for the using spouse to understand themself better, take accountability and connect with others. It is also an attempt to let their spouse understand and connect with them more fully. This is a process that can take months to complete and can be very beneficial if done right.
One of the main focus of couples therapy for a pornography problem is to help couples communicate well. There is a healthy way to communicate and an unhealthy way. Most of you, when hurt, want to tell your spouse what to do. You might also want to interpret them and their actions. This almost always leads to further hurt and heartache. Instead, you can share your emotional experience with the what is happening in an effort to be more vulnerable. This can be scary because you could be hurt even more. A good couples therapist will help you to do this well.
We offer professional, high quality counseling for couples who have a pornography problem in Orem, South Jordan, American Fork and Spanish Fork.