Therapy Blog for Orem, Spanish Fork & South Jordan
How to Communicate With Your Spouse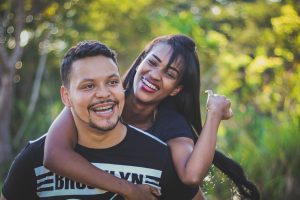 As a couple, you need a way to communicate with your spouse when you are feeling pain or discomfort. When you are hurting it can often come across through anger or frustration – which usually leads to fights and problems. You might try to tell your partner what to do in order to themselves feel better. Or, you might them about them – interpret them or be an expert on what they are doing. This usually leads to disagreements or conflict. The anecdote for this is simple in theory, but difficult in practice.
How To Communicate Well
In order to communicate well, you will need to 1) share 'raw data' and 2) share your emotional experience with it.
Take a look at the following poor example of what to say – "You don't even are about me! Our anniversary was an afterthought to you and you planned something at the last minute".
Here is what you could say instead – "We talked about it being your turn to plan our anniversary. When you didn't know what we were going to do for our anniversary until 30 minutes before we were to leave [note that this is Raw Data] I felt hurt and alone and unimportant [note that this is your emotional experience with the Raw Data]".
You and your spouse are in a better position to talk through your feeling hurt, lonely and unimportant. This is because you did not interpret your spouse or try to tell them what to do. Your spouse is more likely say, then, "I can see how that would have hurt you and left you feeling alone and unimportant." This does not mean it will happen this way, but you certainly set it up so that it could. 
In order to be able to communicate in these ways, you will need to be emotionally healthy, or at least moving in that direction!
Therapists at the Center for Couples and Families are Marriage and Family Therapists. They are trained to help you navigate these types of communication and attachment issues well in South Jordan, Orem, American Fork and Spanish Fork. We have been doing this for years – we can help. 
Posted in
american fork counseling
,
Communication
,
counseling
,
counselor
,
couples counseling
,
couples therapist
,
depression
,
family counseling
,
family therapy
,
marriage therapy
,
orem counseling
,
pornography counseling
,
south jordan counseling
,
spanish fork counseling
,
therapist
,
Uncategorized
,
utah county counselor
,
Utah Therapist