Therapy Blog for Orem, Spanish Fork & South Jordan
Tips For Relationship Problems From A Utah Therapist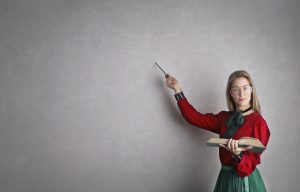 I'll share with you a few tips for relationship problems as I have learned from clients what works. As a Utah marriage and family therapist, I have noticed several trends that are worth sharing. 
Be Deliberate
Clients who seem to be healthy and have a good relationship are deliberate about it. A good marriage doesn't just happen, it takes work from both of you. Some of the skills that you need for a healthy marriage are counterintuitive (Related Articles: Emotions 101: How To Be Healthy and 3 Principles Of Emotional Health). Opening up and being vulnerable in order to work through a problem isn't something that your body and heart are inclined to do. Rather, they are built to protect, not expose. But protecting and shutting down rather than opening up pushes your marriage further towards dysfunction. 
So, be deliberate about the skills that you are learning. You can practice recognizing when you have defensiveness, criticism, contempt or stonewalling in your marriage (Related Article: 4 Signs You Have Marriage Problems). Also, you can practice applying the antidotes for these 4 problems: Take responsibility, use a soft start up, develop a culture of appreciation and respect and practice physiological self soothing (Related Article: How To Fix Your Marriage Problems).
Keep Trying
There is an interesting phenomenon that happens with couples who come to therapy for pornography problems (Related Article: Pornography Counseling: Find Recovery And Healing). After the initial effort to stop using and embrace healthy practices, clients usually relapse. This is normal in the process of recovery. However, they seem to want to use this relapse as an excuse to stop trying. They say, "See, nothing works", and stop trying. Sometimes, spouses see their partners relapse as a sign that nothing works as well (Related Article: My Spouse Is Using Pornography, What Do I Do?). In both of these instances, they embrace black and white/all-or-nothing thinking and quit trying. 
Clients who seem to work through their relationship problems are the ones that push through disappointments and setbacks. It's normal to have up and down progress in your relationship as you try to be more healthy. So, keep trying even if progress is hard or inconsistent. Eventually, you will get there together. 
These are just a few tips for relationship problems that can help. 
Schedule a couples therapy session to work on your relationship problems in South Jordan, Orem, Spanish Fork or American Fork. 
Posted in
american fork counseling
,
couples counseling
,
couples therapist
,
Couples Therapy
,
Marriage Counseling
,
Marriage Counselor
,
marriage problems
,
marriage therapy
,
orem counseling
,
pornography counseling
,
Relationship Counseling
,
relationship problems
,
south jordan counseling
,
spanish fork counseling
,
Telehealth In Utah
,
therapist
,
Utah Therapist