Therapy Blog for Orem, American Fork, Spanish Fork & South Jordan
How To Make The Most Out Of Marriage Counseling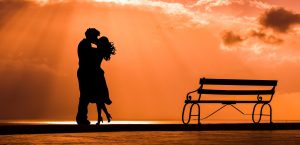 If you are thinking about going to marriage counseling, or if you are already attending, here are some tips to make the most out of it. It's hard enough going in the first place, might as well do it right so that it works in your favor (Related Article: Marriage Counseling Now). 
Therapy Is A Process, Not An Event
One of the most common mistakes I see as a marriage therapist in Utah is that couples think therapy is an event. They talk about 'still working on it' after 2 sessions. As if simply going is going to fix things. It takes more than just showing up a few times. 
So, consider thinking of marriage counseling as a process that takes months and a lot of effort. Some theories suggest that several months is optimal and necessary (see EFT with Dr. Susan Johnson). Going through the process together is rewarding and difficult. Some couples make some progress fast and others make it slowly. Either way it takes time to heal your marriage. 
Your Therapist Isn't A Magician
Even though you might want them to be, your therapist is not a magician. They don't even have a magic wand to waive to make things all better. I occasionally get a look from clients that says, 'So, what do we need to do to fix this? Can you just tell us so we can be done?' 
Your therapist can be someone to guide you through the process of healing and coming together. It's important to know that they can lead you to water, but can't make you drink. It's up to you to use the skills and experiences they offer in a meaningful way. 
Practice Makes Perfect
Just because you learned it once doesn't mean you have it down and are finished. Learning how to succeed as a couple and practicing it again and again is important. It helps you to solidify and create new habits. 
Be deliberate about how you are trying to make progress (Related Article: Marriage Counseling: How To Fix Communication In A Relationship). Use the skills you have learned in therapy when you are at home. Instead of just waiting to be in therapy to practice, do it at home. This will help you and your spouse progress faster. 
Schedule a marriage counseling appointment in Orem, Spanish Fork or South Jordan. 
Posted in
couples counseling
,
couples therapist
,
Couples Therapy
,
How To Communicate Better
,
How To Communicate Effectively In A Relationship
,
marriage and family therapy
,
Marriage Counseling
,
Marriage Counseling In Orem Utah
,
Marriage Counseling In South Jordan
,
Marriage Counseling in Spanish Fork Utah
,
Marriage Counselor
,
marriage problems
,
marriage therapy
,
mft
,
Online Counseling
,
Relationship Counseling
,
relationship problems
,
south jordan counseling
,
spanish fork counseling
,
Telehealth In Utah
,
teletherapy
,
teletherapy utah
,
therapy
,
utah county counselor
,
Utah Therapist