Therapy Blog for Orem, Spanish Fork & South Jordan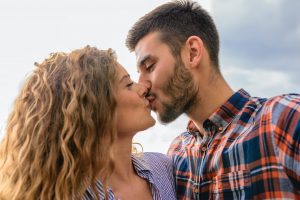 Marriage counseling is often put off until it's either too late or until you and your spouse have difficult habits to break. Researchers have found that couples come into therapy years after they first need it (see John Gottman's work). By this time, you have created and reinforced patterns of behavior that are difficult to change. But not impossible. 
Let's address a few questions I often hear as a marriage and family therapist in Utah. 
Why Start Marriage Counseling Now?
Start marriage counseling as soon as you think you need it. The more time you spend in negative patterns, the more difficult it is to change them. You have solidified them behaviorally, emotionally and neurocognitively. These patterns get set and become automatic for both of you. You go on auto-pilot and act them out without even thinking about it. This is difficult to change. 
There is no better time than now (except for yesterday) to start doing something that will make your life better. It's hard to begin when you think that your problems are too big, or don't even believe that therapy can help. It's even more difficult when one of you doesn't want to go in. Right? If any of these hesitations are present for you, please know that one of the ways you check them out is to actually start marriage counseling. When you ask others about their experiences or read things online, chances are you are going to get what you are looking for. If you are looking for reasons not to go, you will find it. Also, if you are looking for reason's and encouragement to go, you will find that. However, there is no substitute for your own experience in marriage therapy – so give it a try for 3 sessions to see if it, and/or your therapist, is a fit. 
What Can I Expect If I Go To Marriage Counseling?
When you go to marriage counseling you can expect to work on yourself – which is going to help your relationship. You will both be invited to focus on yourself instead of your partner. Most people make a common mistake when they are uncomfortable in life. You try to make someone else do something different so that you, yourself, can feel better. 'I'm uncomfortable,' you would say, 'So you do something different'. For example, if your spouse hurts your feelings one of the temptations is to tell him to 'stop doing that'. But, doesn't that sound right? Isn't that setting boundaries? No, it's not. Rather, it's you trying to be his boss, and that doesn't work (Related Article: How To Communicate Effectively: Avoid These Two Communication Problems In Marriage). What you want to say instead is "When you did that it hurt my feelings" and then let him decide how he is going to act. You don't need to tell him what to do (Related Article: How To Communicate Better Through Boundaries). 
A good marriage counselor is going to help you both embrace your own emotions and share them in a way that is helpful rather than be a referee (Related Article: Couples Therapy). You don't need someone to tell you who is right and who is wrong, rather you need someone to help you have experiences with each other that are connecting and emotionally safe (Related Article: What Is Emotional Safety In A Relationship). 
Marriage counseling can be effective for you, but not if you don't go. So, do yourself a favor and start this week. 

Schedule a marriage counseling session now in Spanish Fork, Orem, South Jordan and American Fork – we even do online telehealth counseling. 
Posted in
american fork counseling
,
communication in marriage
,
counseling
,
counselor
,
couples counseling
,
couples therapist
,
Couples Therapy
,
family counseling
,
family therapy
,
How To Communicate Better
,
How To Communicate Effectively In A Relationship
,
marriage and family therapy
,
Marriage Counseling
,
Marriage Counseling In South Jordan
,
Marriage Counseling in Spanish Fork Utah
,
Marriage Counselor
,
marriage problems
,
marriage therapy
,
Online Counseling
,
orem counseling
,
Relationship Counseling
,
relationship problems
,
salt lake county counselor
,
south jordan counseling
,
spanish fork counseling
,
Telehealth In Utah
,
teletherapy
,
teletherapy utah
,
therapist
,
therapy
,
utah county counselor
,
Utah Therapist