Therapy Blog for Orem, Spanish Fork & South Jordan
Marriage Counseling – How To Fix Communication In A Relationship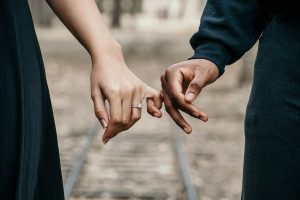 Let's talk about how to fix communication in a relationship. Whether you are in marriage counseling or not, you can use these principles to fix marriage problems (Related Articles: 4 Signs You Have Marriage Problems and How To Fix Your Marriage Problems). These are relationship tips taken from providing marriage and family therapy in Utah for many years. 
Communication Problems Are More Than Just Communication Problems
Ok, first of all, in order to fix communication in a relationship you'll want to understand that it goes beyond simple communication between two people. There is more going on than poor communication. For example, you could say the right words, but you might not mean it. If you don't care, or you have a 'heart at war' (from the Arbinger Institute), then your words have a different meaning. Saying, 'I'm sorry that I hurt you' means something different if your heart is at war versus if it is at peace. 
Know that learning the right things to say matters and so does saying it with the right tone, heart and sincerity. 
Take A Look At What Lies Beneath The Issue
When you are struggling with communicating about a certain issue, look at what emotions are below the surface. Simply negotiating your position with your spouse isn't going to help. If you win an argument because you are right, then your relationship loses. If you are able to communicate how you feel about the situation, you can both get on the same page. 
For example, instead of just fighting about how your husband doesn't get up at night to help with the baby you could try something else. Talk with him about how you feel about him not getting up. Note that how you think about this is different than how you feel about it (Related Article: Emotions 101: How To Be Healthy). You need to communicate your emotions more than your thoughts. 
You might say, 'I feel alone and abandoned when I'm the only one getting up at night with our child.' Your spouse is then able to respond to your emotion in a more empathic and emotionally safe manner (Related Article: Create Emotional Safety Through Fixing Marriage Problems). Then you might be able to work through the issue of who gets up at night better. 
Talk About You, Not Your Spouse
This is a big one. When you communicate with your spouse, one of the temptations is to tell them about them or to tell them what to do (Related Article: How To Communicate Effectively: Avoid These Two Communication Problems In Marriage). This is a quick way a fight. So, try to talk about yourself and less about them. Say, 'I'm feeling stuck and having a hard time with this', rather than saying, 'You are being difficult and need to listen more'. 
Let a marriage and family therapist help you figure out how to fix communication in your relationship. Schedule a therapy session in South Jordan, American Fork, Orem or Spanish Fork. 
Posted in
Communication
,
Communication Barriers
,
communication in marriage
,
couples therapist
,
Couples Therapy
,
How To Communicate Better
,
How To Communicate Effectively In A Relationship
,
Marriage Counseling
,
Marriage Counseling In South Jordan
,
Marriage Counseling in Spanish Fork Utah
,
Marriage Counselor
,
marriage problems
,
marriage therapy
,
south jordan counseling
,
spanish fork counseling
,
teletherapy utah
,
utah county counselor
,
Utah Therapist