Therapy Blog for Orem, Spanish Fork & South Jordan
What You Can Do Before Going To Counseling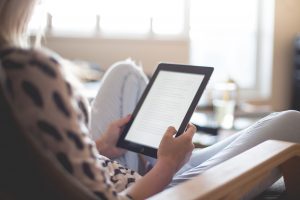 What can you do before you go to counseling? There is plenty to start with. Counseling for anxiety or depression in Utah is becoming more accepted, even though there are still stigmas attached to it (Related Article: Stigmas – Counseling For Mental Health Problems In Utah). Many people are finding help for their mental health issues through professionals. Many others are finding help through self-help books or other activities. Hopefully, you are able to find help no matter what form it comes in. Let's talk about different things you can do before starting counseling for anxiety or depression or even marriage issues. 
Read A Book
Self-help books for anxiety or depression can be helpful. Experts have written about ways you can apply healthy emotional practice at home. You wouldn't need a therapist to help with these types of interventions. They may teach you about how to use positive self-talk, for example (Related Article: How To Improve Your Self-Esteem Through Self Talk). This is something you can try at home. Or, they might help you learn how to talk with your spouse better (Related Articles: Marriage Counseling: How To Fix Communication In A Relationship and Communication In Marriage: How To Take A Half Step and Communication In Marriage Tip: Use A Soft Start Up and How To Communicate Effectively: Avoid These Two Common Problems In Marriage).
Read A Book Tip: Find a book that seems mainstream. Even one that is based on research and written by a guru in the field of mental health (i.e., Susan Johnson and Hold Me Tight). 
Watch Online Videos For Your Issue
You could watch online videos for depression, anxiety or marriage issues. Some therapists or experts in the field produce online content. Sometimes this is easier to consume than reading (or listening) to a book. There is something about seeing videos that helps you connect with the material you are trying to learn. One example of a marriage expert online that has video content is John Gottman. 
Talk With Someone Who Seems To Get It
Consider talking with someone in your life who seems to get it. I emphasize seems to here. Talking with them, they might have advice or be able to empathize and hold emotional space for you (Related Article: Hold Emotional Space For Your Spouse). Just opening up and sharing your struggles can help you. Even if it doesn't make it alright, sharing can still lighten the load. 
Books for Different Mental Health Issues
Depression – Feeling Great by David Burns
Anxiety – When Panic Attacks by David Burns
Pornography – Out Of The Shadows: Understanding Sexual Addiction by Patrick Carnes
Relationship Problems – The Seven Principles For Making Marriage Work by John Gottman
However you approach your mental health or relationship problems, as long as you are doing something, you have a chance. Figuring out what you can do before going to counseling doesn't have to be hard. Make it simple and try a few of these things. If they don't work, you might consider professional help. 
If you do need to schedule with a therapist, we have offices in South Jordan, American Fork, Orem and Spanish Fork.
Posted in
american fork counseling
,
anxiety
,
anxiety counseling
,
clinical mental health counselor
,
counseling
,
Counseling For Mental Health In Utah
,
counselor
,
depression
,
depression counseling
,
depression therapy
,
individual counseling
,
individual therapy
,
Marriage Counselor
,
orem counseling
,
salt lake county counselor
,
south jordan counseling
,
spanish fork counseling
,
Telehealth In Utah
,
teletherapy
,
therapist
,
utah county counselor
,
Utah Therapist