Therapy Blog for Orem, American Fork, Spanish Fork & South Jordan
Marriage Counseling – Does It Work?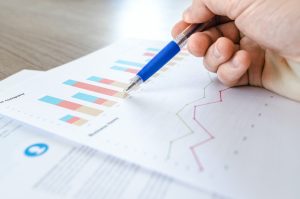 Why come to marriage counseling and does it work? One of the main reasons to attend is that it can actually help your marriage get better. Not just on the surface, but fundamentally. The techniques and methods that a good Utah marriage counselor will use follow research based models such as EFT (Dr. Susan Johnson), or the Gottman Method (Dr. John Gottman). Marriage counseling  through these two models is done according to what works in research (Related Article: Couples Therapy). It's more than just a therapist's hunch or intuition. It's research based. That means you can trust in the model and hope that the therapist applies it correctly. 
Marriage Counseling Is Effective
As a marriage counselor in Utah for the last few decades, I have come to see the power of using a model that is effective. Emotionally focused therapy (EFT), for example, has been shown to improve relationships of couples who participate. I'd like to outline some of the principles that it uses so that you can be more familiar with it. 
Emotions
The EFT approach relies heavily on emotions. Learning how to recognize and feel your emotions is crucial (Related Article: Emotions 101: How To Be Healthy). Some people say that they are not emotional. What I believe they mean is that they aren't familiar with their emotions and don't know how to show them. It's not that they don't feel. So, helping them recognize how they are feeling puts them in a position to actually feel them. 
The reason emotions are important is because they can help you get closer to your spouse. And, you feel emotions everyday that impact your life. Ignoring them makes things worse. Connecting with emotion will help you understand your needs and help you connect to your spouse. For example, if you feel sad that your spouse is spending most nights at the office until 10pm, you might recognize a need. You want to be close to him and spend time. Without that closeness and time you feel disconnected. Feeling connected is a need that helps you in life be healthy and happy. 
Attachment
Attachment is also a key of the EFT approach. An attachment is a bond you have with someone or something. If you have a secure attachment with your spouse you can count on them to be there for you. You know that if you reach out, they will be there. If you need to go to them, you can count on them being there for you as well. A secure attachment allows you to go out into a dangerous world and risk because you know you have someone who cares and supports you. 
Given the approach of a marriage counseling model such as EFT, you can rest assured that there is help that works. The biggest hurdle is often yourself. Talking yourself into going and having the courage to keep trying can be difficult. 
Try marriage counseling in South Jordan, Orem, American Fork or Spanish Fork. 
Posted in
Causes of Divorce
,
couples counseling
,
couples therapist
,
Couples Therapy
,
How To Communicate Better
,
How To Communicate Effectively In A Relationship
,
Marriage Counseling
,
Marriage Counseling In Orem Utah
,
Marriage Counseling In South Jordan
,
Marriage Counseling in Spanish Fork Utah
,
Marriage Counselor
,
marriage problems
,
marriage therapy
,
Online Counseling
,
orem counseling
,
Relationship Counseling
,
relationship problems
,
Relationship Problems With In-Laws
,
south jordan counseling
,
spanish fork counseling
,
teenager counseling
,
Telehealth In Utah
,
teletherapy
,
teletherapy utah
,
therapist
,
utah county counselor
,
Utah Therapist