Therapy Blog for Orem, Spanish Fork & South Jordan
Marriage Therapy In Utah – How Putting It Off Damages Your Relationship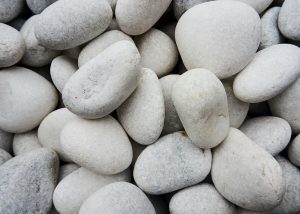 Want to know how putting off marriage therapy damages your relationship? After working with many couples in Utah over the years as a marriage therapist, I have noticed why putting off marriage counseling hurts you. I'll share what I have learned here. 
Time Is Working Against You
Most couples come in 6 years too late to marriage therapy. Also, most couples have a 50% chance of divorcing within the first 7 years of their marriage (from John Gottman's work). Waiting to come in isn't healthy. There might be stigma's against coming into therapy (Related Article: Stigmas: Counseling For Mental Health In Utah), but none of them are work believing in if it means your marriage suffers. 
Solution: Go to therapy early. At the first sign of trouble, get in to see a counselor. At the very least, start reading a self-help book together (i.e., Hold Me Tight by Susan Johnson). Do something to help you and your spouse heal and move forward together. 
Habits Are Being Formed
Doing the same thing over and over forms habits. If you are letting your relationship problems dictate how you act with your spouse, you are forming bad habits. Over time these patterns of behavior between the two of you become solidified in your marriage – even in your brain! 
Letting go of bad habits gets more and more difficult the longer you participate in them. For example, let's say that you are in a field with a wheelbarrow. You push the wheelbarrow down the field and back, and each time you do you put a rock in it. It becomes heavier and heavier over time. From the weight of the wheelbarrow and the frequency of passes, you eventually form a groove or rut in the ground. After time, you decide you want to try to take a different path, but because of the weight in the wheelbarrow you get pulled back into the rut. Every time you try to deviate from that rut it pulls you back in. 
This is similar to the bad habits as a couple that you are creating and solidifying. If not checked early, you create a relationship rut that is difficult to get out of. All the weight of bad relationship habits pulls you back into doing your marriage in an unhealthy manner. 
Solution: Recognize what you are doing and do something about it as soon as possible. Waiting isn't going to help and putting in a half-hearted effort won't either. Start to recognize what you are feeling, feel it and cope with it, for example (Related Article: Emotions 101: How To Be Healthy).
Your Children Are Learning How To Have A Bad Marriage
Whether you are actually teaching your children how to have a bad marriage or not, you are showing them through your actions. They learn by observing and then end up doing what they have seen. It becomes their template for relationships without them even realizing it. 
Solution: Be deliberate with your children about relationships. If you fight in front of them, make up in front of them – in an appropriate manner. Directly talk with them about what they are seeing and what you are trying to do differently. Whether you talk with them about it or not, they are learning from what they are seeing. Make sure they are learning how to be imperfect and trying. 
Start marriage therapy in Utah with a counselor today. Offices in South Jordan, Orem, Spanish Fork and American Fork. 
Posted in
american fork counseling
,
Causes of Divorce
,
counseling
,
counselor
,
couples counseling
,
couples therapist
,
Couples Therapy
,
marriage and family therapy
,
Marriage Counseling
,
Marriage Counseling In South Jordan
,
Marriage Counseling in Spanish Fork Utah
,
Marriage Counselor
,
marriage problems
,
marriage therapy
,
Pre Marriage Counseling
,
Relationship Counseling
,
relationship problems
,
salt lake county counselor
,
south jordan counseling
,
spanish fork counseling
,
Telehealth In Utah
,
teletherapy utah
,
therapist
,
utah county counselor
,
Utah Therapist