Therapy Blog for Orem, Spanish Fork & South Jordan
Relationship Counseling – What To Know Before You Go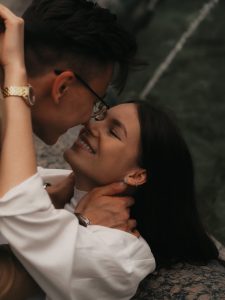 Relationship counseling can help you have a stronger marriage and work through marriage problems. We have been providing couples counseling in Utah County and Salt Lake County for years. Let me share what we have learned about what you need to know before you go into relationship counseling for those pesky marriage issues. 
Marriage Counseling Takes Two
If you are going into relationship counseling thinking that your spouse needs it, but that you don't – be careful. If you are hoping that they are going to realize how they are making mistakes and change so you guys can be better – look out. These are dangerous ways to enter counseling and will ultimately cause you heartache and pain. By doing this, you are focused on them and not you. And, you don't have control over them. You just have control over yourself. 
You want to go into counseling for your marriage problems knowing that you are part of the solution (and problem). If not, then you have almost guaranteed that it won't be helpful. So, be part of the solution and go into relationship counseling with the idea that you need to change as well. This will put you in a better position to improve your marriage. 
Find The Right Marriage Counselor
Not all counselors are created equal. And, even if they are good at what they do, that doesn't mean they will be good for you. Research suggests that the fit between clients and the therapist matters and contributes to change that actually happens. So, make sure that you and your therapist fit. Do you see eye-to-eye? Are they someone you feel comfortable with? Do you think they have your best interest at heart? Are they competent and caring? 
Just because your therapist knows a lot about relationships, doesn't mean that they are right for you, so pay attention to what your gut is telling you. However, be careful not to confuse discomfort in therapy with a bad fit between you and your therapist. A good therapist is going to help you feel uncomfortable and teach you skills to deal with it. You can't go through therapy without these types of experiences. 
A bad fit between you and the therapist isn't purposeful, and might not be brought up in the course of counseling. Uncomfortable emotions about your progress with yourself and your spouse is purposeful and will be addressed.  
The difference, then, between a bad fit between you and the therapist and general discomfort in therapy can be subtle. Watch for this and address it if you think it's happening. A good therapist will be able to handle this type of conversation and help you work through it. 
Things Are Going To Change
For better or worse, things are going to change. Understanding that things are going to change could take you one of two places, then. Knowing this might give you hope because you have struggled as a couple. Or knowing this can cause you fear, because change is hard and scary. But either way, going to relationship counseling is going to put you in a position where change is inevitable. 
So, buckle up. Be humble and teachable and try to focus on yourself. Have patience with your spouse as they try to grow. Trust in your therapist and in your own ability to handle discomfort. 
Marriage counseling has helped many of your Utah neighbors heal their marriage problems and become closer as couples. 
Schedule a relationship counseling session in South Jordan, Orem, Spanish Fork or American Fork. 
We also work with individuals struggling with anxiety, depression, pornography, as well as marriage problems.
Posted in
american fork counseling
,
Communication
,
counseling
,
counselor
,
couples counseling
,
couples therapist
,
family therapy
,
marriage and family therapy
,
Marriage Counseling
,
Marriage Counselor
,
marriage problems
,
marriage therapy
,
orem counseling
,
Pre Marriage Counseling
,
Relationship Counseling
,
relationship problems
,
salt lake county counselor
,
south jordan counseling
,
spanish fork counseling
,
therapist
,
utah county counselor
,
Utah Therapist