Therapy Blog for Orem, Spanish Fork & South Jordan
Counseling for Dating Anxiety
Counseling: How to Confront Dating Anxiety
In individual counseling, it's not uncommon to seek help for dating anxiety. And that makes sense! Dating can be intimidating. When it comes to your love life, there are many unknowns and seemingly endless things to worry about. 
However, dating doesn't have to be an anxious or scary experience. Today, you will learn some ways that you can manage dating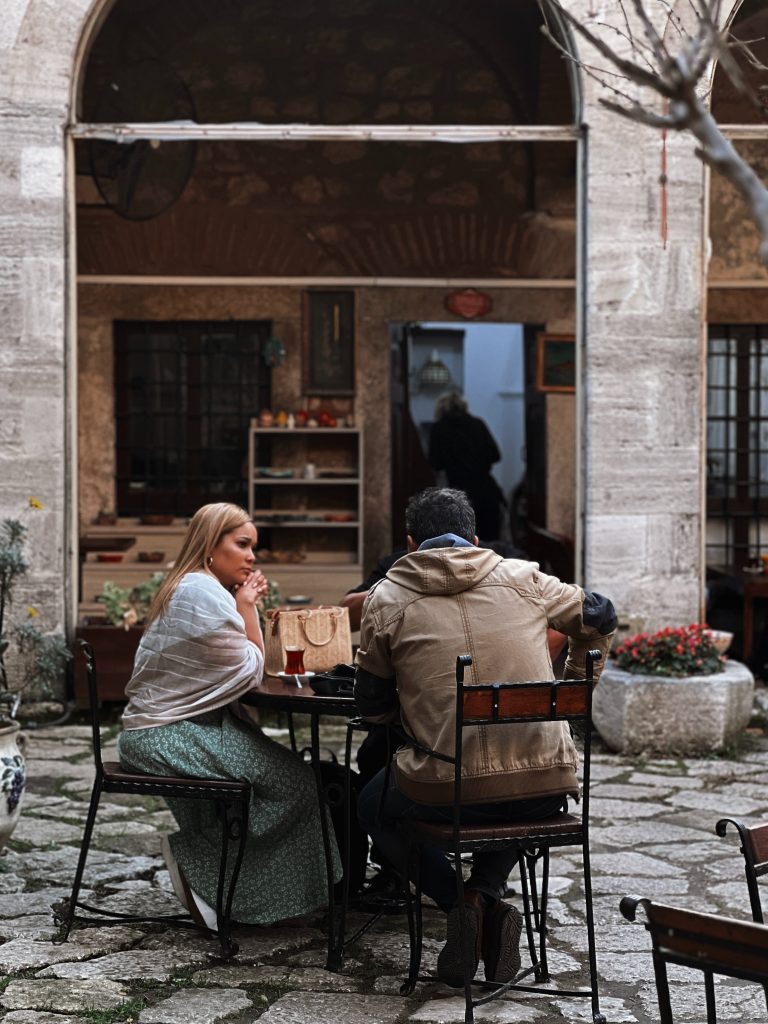 anxiety and how therapy can help. 
Redirect Your Focus
When it comes to dating, you might be anxious about the pressure to be interesting to your date. Especially if this is your first date with someone! It makes sense that you want to impress your date, but the anxiety can be overwhelming and make for an unpleasant experience. (Related article: 3 Principles of Emotional Health). 
A great way to confront this anxiety is to redirect your focus. First, remember that your date is probably as nervous as you are! They also want to impress you and want you to have fun. 
Instead of focusing on being impressive, move your attention to being impressed. (Related article: Dating with Anxiety). For example, you can dedicate energy to making sure your date feels heard and validated. If you move the focus of your worry to your date, then you can take the performance pressure off of yourself. 
You Can Date as Much (Or as Little) As You'd Like

Another source of your dating anxiety may come from the feeling that if you go on a good date with someone, you must commit to a relationship or go on another date right away. It can be important to remind yourself that the early stages of dating are to get to know other people and to have fun. If a relationship forms, that is great! But a good date will not automatically mean you will end up in a serious relationship right away. (Related article: Counseling for Anxiety). 
Give yourself grace and take time to be present on your dates. Focusing on the here and now can help alleviate that pressure and anxiety that comes with the "what ifs". (Related article: Reduce Anxiety with this Simple Exercise). 
Counseling Can Help You Overcome Dating Anxiety
If you can relate to what you read today about datin  g anxiety, know that you are not alone. And, a therapist can help. In individual counseling, your therapist can help you understand why you have dating anxiety. Then, they can give you strategies that can help make your dating experiences more fun and fulfilling. Start counseling for anxiety in Orem, South Jordan, or Spanish Fork today. 
Written by Lauren Adkins
Posted in
anxiety
,
anxiety counseling
,
anxiety help
,
dating
,
dating advice
,
dating anxiety
,
Emotional Capacity
,
Improve Self-Esteem
,
individual counseling
,
individual therapy
,
marriage and family therapy
,
mft
,
Online Counseling
,
orem counseling
,
south jordan counseling
,
spanish fork counseling
,
Stress
,
Telehealth In Utah
,
teletherapy
,
teletherapy utah
,
therapist
,
therapy
,
utah counseling
,
utah county counselor
,
Utah Therapist