Therapy Blog for Orem, Spanish Fork & South Jordan
Relationship Counseling: How Can I Know If It's Time to Break Up?
Relationship Counseling: Is This Relationship Worth It?
Many clients come to our office seeking individual relationship counseling. If you are in a similar boat, you may struggle to know if your relationship should continue. When is it best to break things off? Or is it worth it to power through the hard stuff? 
The answers to these questions will be totally unique to you and your relationship. However, there are some general questions that you can ask yourself if you are struggling to decide what to do going forward in your relationship.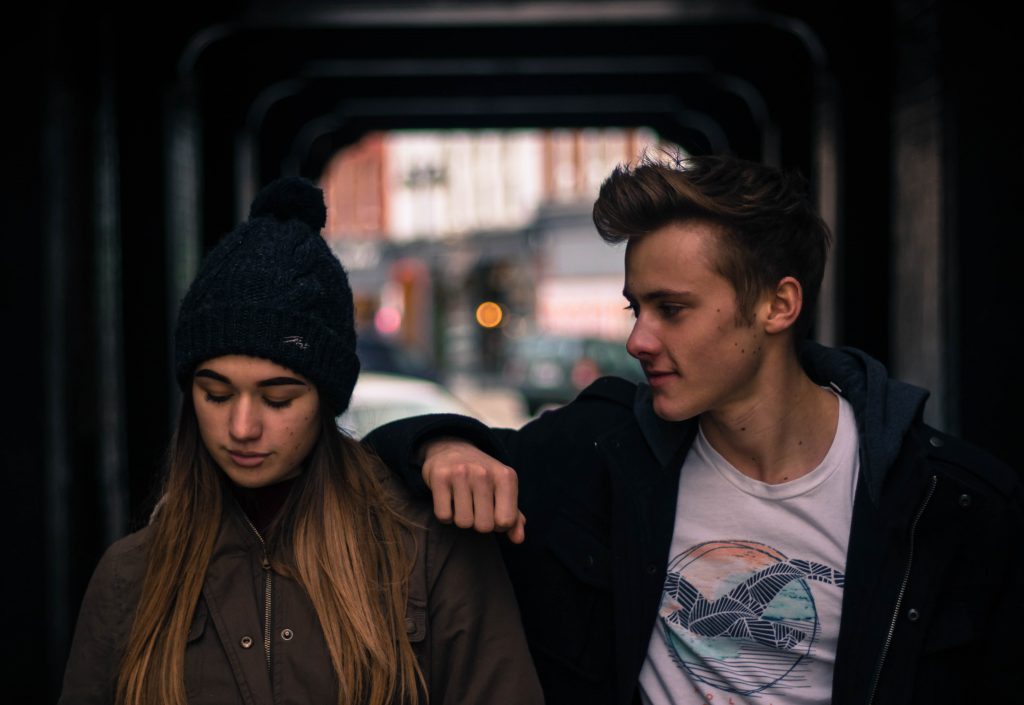 Today, you will learn about some signs you can watch for that can indicate that it may be time to go your separate ways. You will also learn how counseling can help you make decisions about your relationships with confidence. (Related Article: Counseling Do's and Don'ts)
Relationships Require Work… But When is it Too Much?
Now, relationships, even the best ones, require work. It's not unusual to struggle to get along with your partner. It's not always bad to disagree about things. 
However, you might be able to think of a time where you felt stuck in your relationship. Maybe you believe you have invested so much into your partnership that it seems like you "have to" stay. These emotions can leave you feeling confused and disoriented. How can you know if it's time to end the relationship? (Related article: How to Know if a Relationship is Too Much Work)
This is where it's a good idea to do a sort of mental evaluation of your current relationship. Let's talk about things you can watch for as you analyze your situation. 
Length of Relationship
First, look at how long you have been together. Has it only been a month and you are already hitting roadblocks? Or have you been married for 10 years and the love you once felt for your spouse has faded? The length and duration of your partnership will play a major role in the struggles you are facing. (Related article: Marriage Counseling- Fixing How You Fight)
For example, if you have only been together for a month and you are already encountering major disagreements and problems, it may be time to consider alternative options. However, if you have been married for 10 years and are struggling to connect with each other while you balance the demands of your jobs and children, that is a different story. 
Repeating Patterns
Reflect on some of your past relationships. Is it common for you to begin to feel uneasy a few years into your relationship? Do you struggle to make long-term decisions and commitments with your partners? Does the beginning of a new relationship typically overwhelm you? 
Considering your typical relationship patterns can help you see if the struggle is with the relationship itself or with your own routines and habits. If this relationship is dramatically different from your different patterns, and not in a good way, this can be a sign that it might be time to reconsider the relationship. 
Consider Outside Influence
Have you begun to feel uncomfortable because your best friend is vocal about how much they dislike your partner? Does your family struggle to accept your spouse? These uncomfortable situations may cause you to view your partner differently. However, these new perspectives may be influenced by the disapproval of these outside influences. (Related article: 4 Signs You Have Marriage Problems)
If you do notice how people outside your relationship don't approve of your partner, it can be useful to ask yourself why. Is my family struggling to accept a new family member? Does my friend miss spending time with me? Or do they have legitimate concerns and feedback about my partner? The answers to these questions can help guide your decision making going forward. 
Relationship Counseling Can Help You Navigate
If you are still struggling with big decisions regarding your current relationship situation, know you are not alone! Relationships are complicated and finding solutions can seem impossible at times. 
However, you do not have to be stuck where you are. Relationship counseling can help give you the clarity and guidance you need to make decisions and move forward confidently, no matter which  direction you are headed. 
Ready to get started? Begin relationship counseling in Orem, South Jordan, or Spanish Fork, Utah. 
Written by Lauren Adkins
Posted in
communication in marriage
,
communication skills
,
counseling
,
counselor
,
couples counseling
,
couples therapist
,
Couples Therapy
,
dating
,
dating advice
,
individual counseling
,
individual therapy
,
marriage and family therapy
,
Marriage Counseling
,
Marriage Counseling In Orem Utah
,
Marriage Counseling In South Jordan
,
Marriage Counseling in Spanish Fork Utah
,
Marriage Counselor
,
marriage problems
,
marriage therapy
,
mft
,
Online Counseling
,
orem counseling
,
relationship advice
,
Relationship Counseling
,
relationship problems
,
utah counseling
,
utah county counselor
,
Utah Therapist
,
utah therapy