Therapy Blog for Orem, Spanish Fork & South Jordan
Relationship Advice: Take Time to Celebrate Together
Relationship Advice: Celebrating Together
The couples that come into our office for couples therapy seek relationship advice that can improve their connection with their partner. It's not always easy to stay emotionally close to your spouse, especially when life gets busy and stressful. You want your relationship to last, but are there things you can do to maintain the joy you felt when you first met? 
When it comes to maintaining a good relationship with your spouse, sometimes the answer lies in the little things. Today you will learn about how finding things to celebrate together can help you and your spouse reconnect.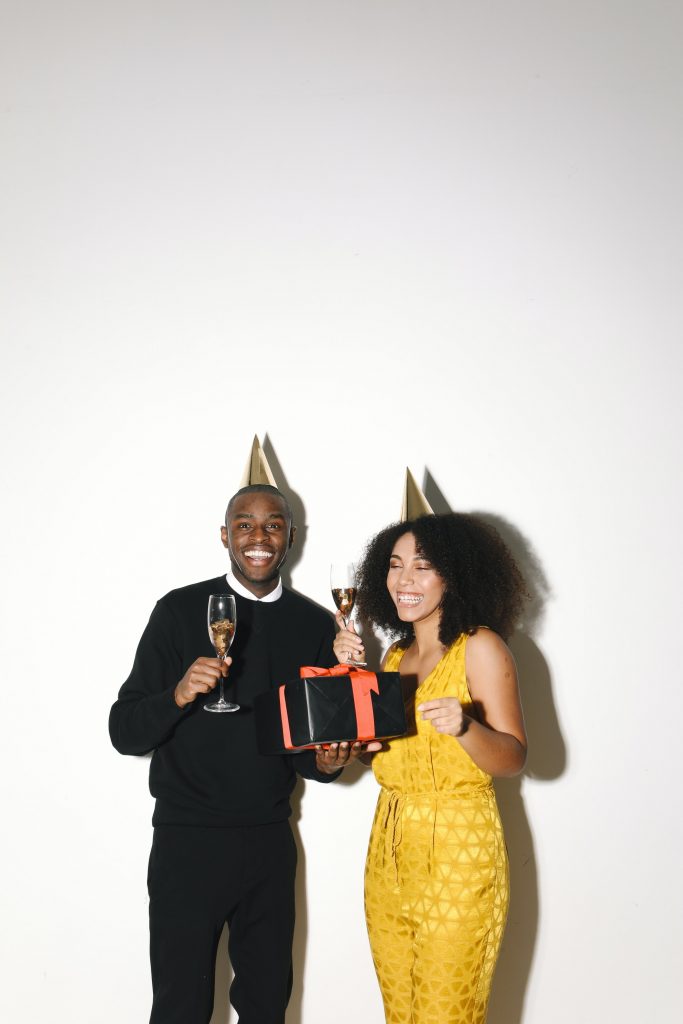 Small Things Often
As you get further into your relationship, you will encounter more and more stressors and challenges. These difficulties can be taxing for you as a couple, and you may begin to distance yourself from your spouse to cope. (Related Article: Couples Therapy- Resilience). If you are familiar with this feeling, you are not alone! You will inevitably face challenges as a couple. 
John Gottman, a marriage and relationship researcher, studies what makes couples last. And, surprisingly, one of the main things that he noticed from long-lasting relationships was that the partner made an effort to do "small things often". (Source). While grand gestures of affection can be nice, small gestures of kindness and affection help to build a stable foundation for your marriage. And that foundation can help you withstand the challenges of life. 
Celebrating the Little Things
One great way to find opportunities for "small things often" is to find reasons to have fun with your spouse. There are many ways you can have fun together (we will discuss some of those in a future blog post!), but one great way to practice finding small opportunities to connect is by taking the time to celebrate together… even if you are celebrating something small! (Related article: Expressing Fondness and Admiration). 
What can you celebrate together? Your shared celebrations can be as small or as large as you'd like! Maybe you graduated from college. Maybe your spouse got a raise. Maybe you both woke up on time and didn't sleep through your alarm this morning. These are just the beginning of some of the things you can celebrate. (Related Article: Couples Therapy- How to Build Trust).
And your celebrations don't have to be extravagant. Maybe you make a small desert to share. Maybe you go on a walk to your favorite park. Or maybe you plan a dinner date. These small celebrations are a great opportunity to connect and have fun together. 
Shared Joy
  Celebrating the small things might seem silly or unnecessary, but the small things add up. Taking the chance to embrace opportunities for shared joy and celebration can help to improve your emotional connection as a couple. The closer you are emotionally, the safer you will feel, and the more you can trust each other, especially when life gets hard. (Related article: How to Cope When You Are Both Struggling).
Need Relationship Advice? Couples Therapy Can Help
If you enjoyed this article, but you want some more personalized advice, couples therapy can help. You and your partner can find specific advice and guidance that can help you reconnect and overcome your challenges together. 
Start couples therapy today in Orem, South Jordan, or Spanish Fork.
  Written by Lauren Adkins
Posted in
clinical mental health counseling utah
,
clinical mental health counselor
,
clinical mental health counselor utah
,
cmhc
,
Communication
,
communication in marriage
,
communication skills
,
Counseling For Mental Health In Utah
,
couples counseling
,
couples therapist
,
Couples Therapy
,
marriage and family therapy
,
Marriage Counseling
,
Marriage Counseling In Orem Utah
,
Marriage Counseling In South Jordan
,
Marriage Counseling in Spanish Fork Utah
,
Marriage Counselor
,
marriage therapy
,
mft
,
orem counseling
,
relationship advice
,
Relationship Counseling
,
relationship problems
,
Resilience
,
salt lake county counselor
,
south jordan counseling
,
spanish fork counseling
,
Telehealth In Utah
,
teletherapy
,
teletherapy utah
,
therapist
,
therapy
,
utah counseling
,
utah county counselor
,
utah family counseling
,
Utah Therapist