Therapy Blog for Orem, Spanish Fork & South Jordan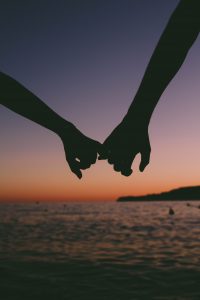 As a couples therapist in Utah County and Salt Lake County, I have worked with different types of clients. Over the years I have worked with clients presenting with anxiety, depression, pornography addiction, substance use problems, marriage problems, and many more. It's been interesting that as I have worked with each one of them, my care and admiration for each client has grown and developed. 
What Does Coming To Therapy Mean About You?
I don't see clients as broken when they come into therapy. Also, I don't see them as weak. But I do see them as strong and courageous. It takes a lot of strength to face your problems head on. Everyone has problems but not everyone addresses them. So, clients who come into therapy, whether it be for individual or marriage problems, are showing great strength and resiliency. This is a good place to start. 
How Can A Couples Therapist Help You?
Couples therapists are process consultants and instigators. They are able to take your marriage problems and apply a theory that can help (Related Article: Couples Therapy). A good couples therapist can tailor their approach to what you need in your relationship. As you attend therapy together, you will learn how to communicate through your problems instead of ignoring them. You will also learn how to talk in a way that is actually helpful and that can get you unstuck. It will be hard, but worth it. 
Schedule with a couples therapist in South Jordan, Orem, American Fork or Spanish Fork. 
We also do telehealth sessions. 
Posted in
american fork counseling
,
Causes of Divorce
,
communication in marriage
,
counseling
,
counselor
,
couples counseling
,
couples therapist
,
Couples Therapy
,
family counseling
,
family therapy
,
How To Communicate Better
,
How To Communicate Effectively In A Relationship
,
marriage and family therapy
,
Marriage Counseling
,
Marriage Counseling In South Jordan
,
Marriage Counseling in Spanish Fork Utah
,
Marriage Counselor
,
marriage problems
,
marriage therapy
,
mft
,
Pre Marriage Counseling
,
Relationship Counseling
,
relationship problems
,
south jordan counseling
,
spanish fork counseling
,
Telehealth In Utah
,
therapist
,
utah county counselor
,
Utah Therapist