Therapy Blog for Orem, Spanish Fork & South Jordan
Individual Counseling – What It Is And What It Isn't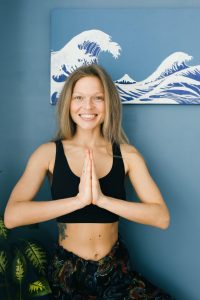 Let's talk about what individual counseling can do and what it can't do for you. If you are reading this you are probably considering counseling for your or for someone you love. Or perhaps you have started therapy for yourself. If so, great! Let's talk about what it is and what it isn't. 
What Individual Counseling Can Do For You
I'm going to write from the perspective that it's you that is considering attending or who is actually going to counseling. So, when you go to individual counseling, you will bring all of your problems and be able to talk about them with a therapist who is safe and trained. 
One of the best things you can do there, then, is to share. Don't hold back. A counselor is not going to judge you. On the other hand, a good therapist will have compassion for you and your struggles as they help you. When you put everything out on the table, you are giving the therapist everything they need to work with to be able to help you. Without all of that information, they won't fully understand you. If they don't understand you, they can't apply their learning and training to help you. So, put yourself out there! It can be worth the risk. You might thank yourself later. 
Something else to keep in mind is that counseling is confidential. That means that except for a few limitations, what you share with the counselor is just between you and the counselor. The limitations for confidentiality in Utah are child abuse (past or present), elder adult abuse, dependent adult abuse, issues of suicide or homicide and communicable diseases. Whew! That's a mouthful. But, aside from those things, your therapist can't even talk with your mom about your counseling if she called. That is, unless you have a release of information for her. Then you and the therapist can talk about what you want shared with her. 
Hopefully knowing that counseling is confidential helps you to put all of your issues out there. Counseling at this point can be a safe place for you to learn new skills, have new insights about yourself and others and build emotional muscles. A good counselor is going to help you develop your ability to help yourself. They are not just going to listen to your problems and reflect them back to you. Also, they are not going to just give you the answers. They will have a lot to teach, but can't just give you a quick, magical fix. 
Let's talk about what counseling won't do for you now since we already went there!
What Individual Counseling Will Not Do For You
Individual counseling is that – individual. If you have relationship problems, it most likely is not going to fix them. It might give you tools to be a stronger, healthier person. But to fix your marriage problems, you need both of you in counseling. You both need to learn and have experiences of creating emotional intimacy and developing skills. 
However, if your partner will not come in to get help, then the next best thing is for you to come in. Go to therapy to better yourself, but don't expect that it will heal your relationship if your partner is not there. Eventually, they might come in as they see you trying and changing for the better. Looking at yourself as the solution is always the answer. Most couples look at each other as the problem and therefore the solution to their marriage problems. This never helps. Take courage and look inward.
A good couples therapist will help you with your marriage problems. A good counselor will help you with your individual problems. Either way, it takes a humble and willing heart to take advantage of either. 
Counseling is a place where you can try, and fail and try and succeed – and both of these things can help you. You will learn from mistakes and from success. Our work with thousands of individuals and couples around Utah County and Salt Lake County has proven this to be true. 
We have many competent, caring, and trained therapists who provide individual counseling in South Jordan, Orem, Spanish Fork and American Fork. 
Schedule a session today and start that journey of healing. 
We have been here for years and know how to help. 
Written by Triston Morgan, PhD
Posted in
american fork counseling
,
anxiety
,
anxiety counseling
,
Communication
,
counseling
,
counselor
,
depression
,
depression counseling
,
depression therapy
,
individual counseling
,
individual therapy
,
orem counseling
,
pornography counseling
,
relationship problems
,
south jordan counseling
,
spanish fork counseling
,
teenager counseling
,
teletherapy
,
teletherapy utah
,
therapist
,
trauma counseling
,
utah county counselor
,
Utah Therapist