Therapy Blog for Orem, Spanish Fork & South Jordan
Anxiety Help – Tips And Resources From A Counselor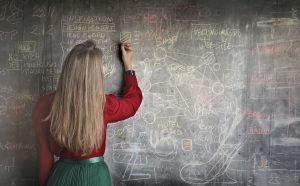 If you need anxiety help in life, read what you can do here. Over the years as a counselor in Utah I have learned some about what clients can do to help them overcome anxiety. 
Many Of Your Utah Neighbors Struggle With Anxiety Too
First of all, know that you are not the only one struggling with anxiety. Each year, thousands of your neighbors here in Utah struggle with problems with anxiety (Related Article: Help For Anxiety: Utah Individual Counseling). It's not that they are just nervous about something such as a presentation. But rather, it's that they have diagnosable anxiety. Treatment for anxiety in counseling is becoming more acceptable and less taboo. So, go get help if your anxiety is to the point where it impacts your ability to function in life. Or, if it's uncomfortable enough that you want to do something about it. 
Learn Skills To Combat Anxiety
You can build a tool box of skills meant to help you take on your anxiety. Learn a good breathing technique (Related Article: Just Breathe: Reduce Anxiety With This Simple Exercise). Know the difference between shame and guilt (Related Article: Shame Versus Guilt). Understand how to use positive self-talk as opposed to negative self-talk (Related Article: How To Improve Self Esteem Through Self Talk). You could learn about how to recognize, feel and cope with your emotions (Related Article: Emotions 101: How To Be Healthy). Know how and why emotions are not good or bad (Related Article: 3 Principles Of Emotional Health). Recognize how to know if your emotions are secondary or primary and why that matters (Related Article: How To Be Emotionally Healthy: Primary Versus Secondary Emotions). Let go of polarized thinking (Related Article: Polarized Thinking Is Hurting You). 
Connect With Your Significant Other Or Other Family Members
Reaching out to those you love is one of the first and best steps you can make. Many clients hold the fact that they struggle with anxiety to themselves. As if they are bad or wrong for feeling anxious. However, you aren't bad for this and your loved ones can be and will be there for you. Learn how to be emotionally safe with each other (Related Article: What Is Emotional Safety In Relationship) and how to be emotionally intimate with your partner (Related Article: Emotional Intimacy: What It Is And How To Get It). Also, you can learn how to hold emotional space for your spouse (Related Article: Hold Emotional Space For Your Spouse). Knowing what to do in your marriage because of anxiety problems is also key (Related Article: What To Do About Marriage Problems Because Of Anxiety). 
Schedule an appointment for anxiety help with a counselor in South Jordan, Orem, American Fork or Spanish Fork. 
Posted in
anxiety
,
anxiety counseling
,
counseling
,
Counseling For Mental Health In Utah
,
counselor
,
couples therapist
,
How To Communicate Better
,
individual counseling
,
individual therapy
,
Online Counseling
,
orem counseling
,
salt lake county counselor
,
south jordan counseling
,
spanish fork counseling
,
Telehealth In Utah
,
teletherapy
,
therapist
,
utah county counselor
,
Utah Therapist