Therapy Blog for Orem, Spanish Fork & South Jordan
Is Counseling Right For Me?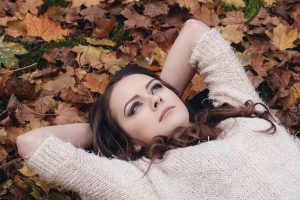 If you have asked yourself, 'Is counseling right for me?", you are not alone. Many people struggle with mental illness and need help. Did you know that depression is one of the most common mental health disorders in the United States, according to the National Institute of Mental Health. And don't forget about anxiety. It impacts millions every year. In Fact, past studies, nearly 19% of those surveyed had an anxiety disorder in the last year.
The National Alliance on Mental Illness (NAMI) surveyed 4,189 adults in the US in early 2021 about mood disorders such as anxiety, depression, BiPolar, etc… Their findings were interesting. We will mention a few here. Check out the link above if you want to learn more about their survey and the results. 
One interesting finding of NAMI is that those surveyed believed that psychotherapy (or counseling) was seen as just as effective as regular psychiatric medication treatment. In the past year during the pandemic, NAMI also found that people were more open with others about their mental health than they might have been previously. 
These are both good findings because they suggest that there are options in addition to medications that people find useful. Furthermore, it's great that more people are talking about their issue openly with others. Seeking help is crucial.
How do you know, then, when counseling is right for you?
Most people who come into counseling have thought about it for quite some time. You might have looked up counseling or talked with others about it. Here are some common ways people try to get help and how to know when to take the next step towards counseling. 
Self Help Books
We have probably all read a self-help book, or listened to a self-help guru (Dr. Phil, for example). These resources can be great tools when you are battling anxiety or depression. For example, for some anxiety issues we recommend the book When Panic Attacks, by David Burns. Also, for some depression issues we recommend Feeling Good, by David Burns. These are both great resources for anxiety or depression. However, they can often leave you short as it can be difficult to apply the principles you learn, or to feel motivated to read the book in the first place. 
When To Try Counseling:
If you have read self-help books, and are still stuck in anxiety or depression, you could benefit from seeing a counselor. 
My Issues Won't Go Away
Many of you know you have anxiety or depression. In the NAMI survey, they found that there was awareness of adults about mood disorders negatively impacting them economically and socially. But, they mistakenly associated a mood disorder with an extreme mood change. They didn't understand the simple ways that anxiety or depression impact them or others. 
For those who do understand, it still might not be easy to deal with it. You might try to stop being depressed. Or, you might try to be more confident instead of anxious. At times, it might seem to help, but anxiety and depression keep coming back. 
One of the common diagnostic criteria for a diagnosis is that the behavior or state impacts your ability to function in life. It's Important to note this because some anxiety doesn't stop you from going to work. That doesn't mean, though, only anxiety that keeps you locked up at home is the kind you go get help for. You can still go to work and have anxiety impact your life in a real, negative manner. 
When To Try Counseling:
When your best efforts to let go of anxiety and depression don't work, it is time to try seeing a counselor. Your difficulties might not be categorized as extreme mood changes, but they are still impacting your life negatively. If you can't get through it on your own, it's time to get help. 
We have highly trained counselors who do individual counseling for anxiety, depression, pornography issues, marriage problems and more. 
Chat with us, email or call our counseling center – South Jordan, Orem, Spanish Fork, American Fork. 
Posted in
american fork counseling
,
anxiety
,
anxiety counseling
,
counseling
,
counselor
,
couples counseling
,
depression
,
depression counseling
,
individual counseling
,
individual therapy
,
orem counseling
,
south jordan counseling
,
spanish fork counseling
,
suicide
,
teenager counseling
,
teletherapy
,
teletherapy utah
,
therapist
,
utah county counselor
,
Utah Therapist