Therapy Blog for Orem, Spanish Fork & South Jordan
Marriage Therapy For Infidelity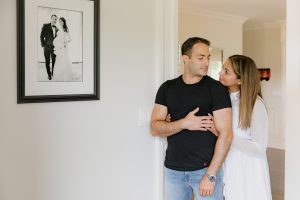 Marriage therapy for infidelity can be a painful and healing experience. Over the years of offering marriage counseling as a marriage and family therapist in Utah, I have learned from couples in this situation. Let me share with you what I have learned from the ones who made it and the ones who didn't make it. 
When speaking with the spouse who has been cheated on I often share this analogy about their situation. I tell them that coming to marriage therapy for infidelity is similar to being in a war. You are driving in the convoy of vehicles through a dangerous neighborhood. All of the sudden, a rocket hits your truck and blows it up. This sends you flying to the ground. After you come to, you check your body to make sure everything is there. At that point you pick yourself up, find the building the rocket came from and start climbing. You eventually find the room with the man who shot the rocket where you greet him by saying, "Wow, that was scary. You almost killed me. Give me a hug please. I'm so scared". 
This analogy helps both of you understand what it's like to come to marriage therapy for infidelity. You are asking the one who almost killed you to comfort you about the trauma of almost being killed. Very difficult, painful and scary. 
Here are some principles to keep in mind as you start that difficult, scary process. 
It Takes Two To Make It Work And Only One To Kill It
It takes two to heal and move together as a couple. You both have to be on board with doing the hard work of healing your relationship if you are going to make it work. I have seen couples who are both trying eventually get there. But, I have also seen couples where one wanted to work and the other did not, and they didn't make it.
Even if you aren't both on board at the beginning, that's ok. I have worked with couples in this situation who eventually both get on board to making it work. It can be a process. 
How Much Can You Take Versus How Much Do You Want To Take?
There is a difference between how much you can take and how much you want to take. You might be able to take a lot, but at some point you are done taking it. You don't want to take it anymore. Some spouses who have been cheated on decide that they will stay in it for a long time and fight for their relationship. If this is you, great. Other spouses decide that they have taken as much as they can or want to take. If this is you, that is also fine. It's a personal decision and one that no one else can make for you. Your family and friends might be trying to get you to leave well before you are ready to make that move. 
Know The 85/15 Rule
I have found that most partners who cheat end up sharing about 85% of what they have done. Actually, this happens after they get pressed and worked with in marriage therapy. The last 15% is what they seem to hold on to. These are the things about what they have done that might change the feel of it. Or they are things that they see as the worst parts of what they have done, so they hold on to them. 
At times, I have witnessed the spouse who cheats offer up the 85% almost as a peace offering. Almost to say, 'Here you go. Don't ask for anymore because that was hard to share and all of it'. This is something that needs to be addressed with a marriage therapist who is trained in disclosures for infidelity. 
Schedule an appointment for marriage therapy for infidelity here in Utah. 
We have counseling centers in Orem, South Jordan, Spanish Fork and American Fork. 
Posted in
american fork counseling
,
counselor
,
couples counseling
,
couples therapist
,
Couples Therapy
,
Marriage Counseling
,
Marriage Counseling In South Jordan
,
Marriage Counselor
,
marriage problems
,
marriage therapy
,
mft
,
orem counseling
,
pornography counseling
,
Relationship Counseling
,
relationship problems
,
salt lake county counselor
,
south jordan counseling
,
spanish fork counseling
,
teletherapy
,
therapist
,
trauma counseling
,
utah county counselor
,
Utah Therapist