Therapy Blog for Orem, Spanish Fork & South Jordan
Marriage Therapy In Utah – Avoid Harmful Trends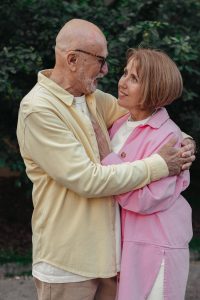 Marriage therapy in Utah is becoming more popular. There are some recent trends that we have noticed as marriage and family therapists. I'd like to share them with you here so that you can take advantage of marriage therapy if you and your spouse need it, but are having a hard time getting in.
Couples Are Having A Hard Time Accessing Therapy
During the pandemic, therapy has been harder to access. However, many of our clients have opted to do telehealth therapy sessions to fix this problem (Related Article: Telehealth In Utah). When you are worried about getting sick or need to quarantine, video therapy sessions can be useful. We have seen a rise in the number of video sessions that clients do over the last few years. Doing a session from home can be a great solution to access problems. 
The good news is that we have found telehealth sessions to be just as effective as in-person sessions. You have to approach it slightly differently, but it can still be very beneficial. Especially if you are having trouble getting into the office because of sickness, time issues or other fears. 
The use of telehealth sessions for mental health problems in rural Utah has also increased. Stereotypically, mental health isn't seen as important in some rural communities. That trend seems to be changing. More and more, we find those in outlying communities working to improve their mental health and relationships through telehealth counseling. It's easier than driving two hours one way to an appointment. And it's definitely easier than getting a divorce. 
Husbands Can Be Afraid Of Marriage Counseling
Gone are the days when therapists are seemingly just on the wife's side against their husband. A marriage counselor is less likely to dog pile on a husband now than they were in the past. Hopefully that never happens! Therapists don't choose sides, rather they work for the betterment of the relationship. At least, this is what good marriage therapists do. (Related Article: How To Get My Husband To Counseling For Relationship Problems)
The idea that men are from one planet (Mars) and women are from another (Venus) is false. Men and women are more alike than they are different. They both have important emotions that need attention. Marriage counseling can provide a safe place to figure this out. Husbands can find more understanding of their emotional experiences as they enter couples counseling. To be successful in this setting, we have found that it takes both the husband and the wife being present and emotionally safe and intimate (Related Articles: Emotional Intimacy: What Is It And How To Get It and Create Emotional Safety Through Fixing Marriage Problems). 
Polarized Thinking Is Hurting Mental Health And Relationships
One of the most disturbing trends of the day is polarized thinking. We see it in our client's marriages often. Polarized thinking is a cognitive distortion (incorrect/distorted way of thinking). The way it plays out in marriage is interesting and concerning. We often see couples who either see no hope for their marriage because it's so bad, or who see no problems in their marriage and don't work to improve it. This is part of the black-or-white thinking that can hurt them. It's not that there is no hope (black). And, it's not that there aren't any issues that need to be addressed (white). It's a combination of both (grey). You have issues that need to be addressed, and there is hope. 
Marriage therapy in Utah can help with any of the above trends that may be getting in your way. 
Schedule a marriage therapy session in Utah at Spanish Fork, Orem, South Jordan or American Fork. 
We also offer Telehealth sessions. 
Posted in
american fork counseling
,
couples counseling
,
couples therapist
,
Couples Therapy
,
Emotional Intimacy
,
family counseling
,
How To Communicate Better
,
How To Communicate Effectively In A Relationship
,
marriage and family therapy
,
Marriage Counseling
,
Marriage Counseling In South Jordan
,
Marriage Counseling in Spanish Fork Utah
,
Marriage Counselor
,
marriage problems
,
marriage therapy
,
orem counseling
,
Relationship Counseling
,
relationship problems
,
salt lake county counselor
,
south jordan counseling
,
spanish fork counseling
,
Telehealth In Utah
,
teletherapy utah
,
therapist
,
utah county counselor
,
Utah Therapist