Therapy Blog for Orem, Spanish Fork & South Jordan
How To Communicate Better – Learn These 3 Principles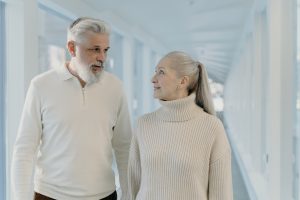 Let's talk about how to communicate better with your spouse. This is something that you would learn in marriage therapy, but can learn here and apply at home. It might take a therapist to help you apply it, but let's try it this way at first to see how it goes for you. 
When learning how to communicate better it's important to understand these three principles about healthy relationship communication. 
How To Communicate Better – Pay Attention To Your Tone
Your tone communicates quite a bit. If you say the right thing, but say it with a tone, the message is different. For example, you could say "I love you". The message you are trying to send is clear, right? You are trying to share your admiration and fondness for your spouse. If you say it with a sarcastic tone, however, the message is very different. If you want to learn how to communicate better, then pay attention to your tone. Use a tone that matches your intentions. Being sarcastic, condescending, mean spirited isn't going to move your relationship forward. It certainly won't communicate the fact that you are hurt or upset. Because, that is what is really going on when you're being sarcastic, condescending or mean spirited. 
How To Communicate Better – Talk About You, Not Them
When working to improve your relationship communication this one is crucial. Most couples fall into the trap of trying to communicate better and end up talking about their spouse. You might think you are communicating better simply because you are talking more. However, when that talking includes trying to be your spouse's boss or the expert on them, it's not healthy (Related Article: How To Communicate Better Through Boundaries). 
So, talk about yourself. Recognize your emotions and share them (Related Article: Emotions 101: How To Be Healthy and 3 Principles of Emotional Health). For example, instead of saying "You never care about what I'm doing", you could say, "I feel sad when you forget about me". In the later example you share your emotion about the situation. This puts you and your spouse in a situation to create emotional safety and share with each other. 
How To Communicate Better – Replace Superlatives 
Using superlatives such as never or always seem to easily create marriage problems. When someone tells you that "You never care about what I'm doing", your response is probably going to be defensive. You will tell them how they are wrong and that you do care about them. You might give examples of when you have shown that care. Because certainly, it's not that you have never cared. Right? The use of never causes defensiveness or correction. 
Instead, use language that is softer and less polarized. You could say, sometimes or at times. This is softer and allows your spouse to respond in a more appropriate and productive way. 
Schedule a therapy session with a Utah marriage and family therapist. We have counseling center offices in Orem, American Fork, South Jordan and Spanish Fork. 
Posted in
american fork counseling
,
Communication
,
Communication Barriers
,
communication in marriage
,
counseling
,
counselor
,
couples counseling
,
couples therapist
,
Couples Therapy
,
How To Communicate Better
,
How To Communicate Effectively In A Relationship
,
Infertility
,
marriage and family therapy
,
Marriage Counseling
,
Marriage Counseling In South Jordan
,
Marriage Counselor
,
marriage problems
,
marriage therapy
,
mft
,
orem counseling
,
Relationship Counseling
,
relationship problems
,
salt lake county counselor
,
south jordan counseling
,
spanish fork counseling
,
teletherapy
,
teletherapy utah
,
utah county counselor
,
Utah Therapist