Therapy Blog for Orem, Spanish Fork & South Jordan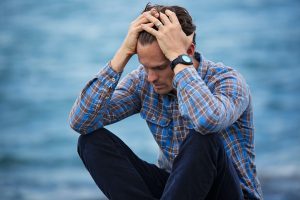 If you need help with depression in Utah, you have come to the right place. Depression is something that most people go through in their lives (all people?). Many people in your neighborhood are struggling with depression right now. Some of them get treatment and some of them figure out how to handle it on their own. Unfortunately, others don't get help and don't figure it out on their own. Let me share with you about how to approach depression in a way that can actually help. 
Read A Book On Depression
Finding a good self-help book for depression can be one of the first steps. Let an expert teach you about what to do in order to lessen depression. For example, you might learn about positive self-talk versus negative self-talk (Related Article: How To Improve Your Self Esteem Through Self Talk). Or, you might learn about the difference between primary and secondary emotions and why that matters (Related Article: How To Be Emotionally Healthy: Primary Versus Secondary Emotions). Knowing the difference can help you with your mental health and help you address what you are feeling. One book that we recommend is by David Burns called Feeling Good. All of these things can be taught through self-help books. 
Learn How To Feel Other Emotions In Addition To Depression
Learning how to feel other emotions in addition to depression can help you alleviate pressure. When you are depressed you are not just feeling sad, you might also be feeling stressed, worried and hurt. However, it might just seem like sadness – so that's what you feel. Learning how to recognize and then feel your stress, worry and hurt might help lessen the pressure that sadness has on you (Related Articles: Emotions 101: How To Be Healthy and 3 Principles Of Emotional Health). 
Let A Therapist Help You With Your Depression
Our therapists have trained to know how to help you have experiences in your battle with depression. If reading a depression self-help book isn't enough you might need help applying the principles you are learning. A good therapist will help you have experiences in therapy, not just gain insight. 
Get help with depression from a Utah therapist in South Jordan, Orem, Spanish Fork and American Fork. 
Posted in
american fork counseling
,
counseling
,
Counseling For Mental Health In Utah
,
counselor
,
depression
,
depression counseling
,
depression therapy
,
Emotional Capacity
,
Emotional Intimacy
,
Improve Self-Esteem
,
individual counseling
,
individual therapy
,
Online Counseling
,
orem counseling
,
salt lake county counselor
,
south jordan counseling
,
spanish fork counseling
,
suicide
,
teenager counseling
,
Telehealth In Utah
,
teletherapy
,
teletherapy utah
,
therapist
,
therapy
,
utah county counselor
,
Utah Therapist