Therapy Blog for Orem, Spanish Fork & South Jordan
Marriage Counseling Is For Both Of You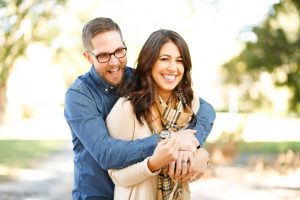 Marriage counseling works best when you approach it as being beneficial to both of you. It's not for your spouse, as you watch them improve their ways. It's for you and your spouse, together. If not, then you are going to be frustrated and stuck. 
The Problem
I often see couples come into therapy where one spouse seems to not want to work on themselves. They look at me as if to say, 'Hey, can you fix them? They are crazy, right?'. Or, they simply defer to their partner when questions are asked. This one is common and seems to send the message that, 'I'm only here because of you, so go ahead'. On the other hand, some couples have a partner who wants to speak a lot. They want to talk about their partner and what they do wrong as if they are trying to convince the therapist how bad their partner is. 
None of these situations are heading in the right direction. It's important to realize that you are a part of this two-person relationship. Even if your partner seems to have the bigger issues, you are still part of the solution and aren't perfect yourself. 
Answer – Assume You Have Issues And Start Working On Them
It's important in marriage counseling to assume that it's you, not them. If you do so, you will be mostly right. Start looking at yourself as part of what isn't working and therefore, part of the solution. If your partner has depression, for example, it might be easy to think, "It's their problem. They just need to figure out their depression so we can have a better relationship". This isn't true. The way you handle their difficulty might be part of the problem. You might not make it emotionally safe for them to be imperfect, for example (Related Article: What Is Emotional Safety In A Relationship?). They need room to be human and struggle at times. 
Answer – Talk About Yourself Instead Of Deferring To You Spouse
One of the best things you can do is talk about yourself. Therapy isn't about your interpretation of your spouse (Related Article: How To Communicate Effectively: Avoid These Two Communication Problems In Marriage). You are not the expert on them. Pretending to know them better than they know themselves will not help your relationship move forward. It will make it stuck and painful. Also, pretending to be your partner's boss won't help either. Telling them what to do is a good way to start a fight (Related Article: How To Communicate Better Through Boundaries). 
Answer – Talk About Your Emotions More Than Your Thoughts
Most people have a hard time knowing the difference between their thoughts and their feelings. A thought is something coming out of your head that attempts to interpret, make sense of or explain something. A feeling is from your heart and uses emotional terms such as sad, hurt, happy. Knowing the difference and being deliberate about sharing your thoughts can be a game changer (Related Articles: Emotions 101: How To Be Healthy and 3 Principles Of Emotional Health). 
Try doing these three things when going to marriage counseling. Even if you aren't in therapy, these are good principles to use in your relationships at home and elsewhere. 
Marriage counseling is available in Orem, South Jordan, Spanish Fork and American Fork. We also do telehealth therapy. 
Posted in
american fork counseling
,
Causes of Divorce
,
Communication
,
communication in marriage
,
counseling
,
counselor
,
couples counseling
,
couples therapist
,
Couples Therapy
,
family counseling
,
family therapy
,
How To Communicate Better
,
How To Communicate Effectively In A Relationship
,
marriage and family therapy
,
Marriage Counseling
,
Marriage Counseling In Orem Utah
,
Marriage Counseling In South Jordan
,
Marriage Counseling in Spanish Fork Utah
,
Marriage Counselor
,
marriage problems
,
marriage therapy
,
mft
,
orem counseling
,
Pre Marriage Counseling
,
Relationship Counseling
,
relationship problems
,
salt lake county counselor
,
south jordan counseling
,
spanish fork counseling
,
Telehealth In Utah
,
teletherapy utah
,
therapist
,
therapy
,
utah county counselor
,
Utah Therapist