Therapy Blog for Orem, Spanish Fork & South Jordan
How Utah Telehealth Counseling Works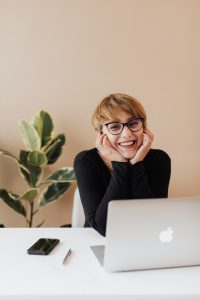 I've meet with many telehealth clients in Utah over the years as a counselor for depression, anxiety, pornography or relationship problems. I recently wrote about how to get the most out of Telehealth counseling sessions for marriage problems or individual issues (Related Article: Telehealth In Utah). In this article, I will outline how online counseling sessions work. 
What To Expect In A Telehealth Counseling Session
For a telehealth counseling session, you can expect the same methods and outcomes as you would doing in-person counseling. If you have been to in-person sessions, you know that therapists are professional and therapeutic. Even though it takes a slightly different skill set for a therapist to do a video counseling session, it's still therapy. However, you do need to do your part to make it a professional and therapeutic environment (discussed in the article referenced above). Make sure that you do your part to ensure that the environment of your session is private, distraction-less and electronically working. 
The therapist will go over administrative items to start your first session. They will cover paperwork and talk about questions you have. Next, your therapist will discuss the limits of confidentiality and office policies. This is similar to an in-person visit, but there will be nuances specific to telehealth.
Then the therapist will talk with you about your issues and what brings you to therapy. You can tell them about what you struggle with and what you hope to get out of counseling. They will want to know all about things like anxiety, depression, pornography use, relationship issues, substance use, attention issues, work problems, money stress, in-law issues (Related Article: Counseling Do's And Don'ts). 
Your therapist will use techniques and skills from therapy models to help you improve your life/relationships. Depending on the model your therapist uses, you will be asked to consider exceptions to yoru problem, or to look at your thinking patterns. Certainly, if you are doing relationship counseling you will be asked to speak to each other in specific, healthy ways (Related Articles: Couples Therapy and Emotional Intimacy: What It Is And How To Get It). These approaches are the same in-person as they are online. 
When Is Telehealth Not A Good Option
Telehealth might not be the best option for you. If you are suicidal, being in-person might be more impactful, but then again, online counseling is better than no counseling if those are the only two options for you (Related Article: An Ethic To Live: Building Barriers to Suicide Around Ourselves & Those We Love). In that case, do telehealth counseling. 
Also, if you and your spouse are volatile, telehealth counseling might be difficult. However, if you have a good telehealth counselor, they can help you work through your volatility. Like I mentioned before, it takes a slightly different skill set for that counselor to be good at online therapy.
So, what I am saying is that there might be some concerns about starting counseling online. However, they can be worked through and adjusted for. 
Why Do Telehealth Instead Of In-Person Counseling
Most people do telehealth versus in-person counseling out of convenience. Many of our telehealth clients are from rural areas with few or no counseling services. Or, if there are counseling centers they don't feel comfortable going because their therapist would be their neighbor. It's better to do an online counseling session rather than driving 2 hours to a bigger city. And, it's better doing a counseling session with a therapist who doesn't know you or your family. 
Schedule an or telehealth counseling session in Utah for depression, anxiety, relationship or pornography problems, or other mental health issues.
Written by Triston Morgan, PhD, Utah Marriage and Family Therapist
Posted in
anxiety counseling
,
counselor
,
couples counseling
,
couples therapist
,
Couples Therapy
,
depression counseling
,
depression therapy
,
How To Communicate Better
,
How To Communicate Effectively In A Relationship
,
Improve Self-Esteem
,
individual counseling
,
individual therapy
,
Marriage Counselor
,
marriage problems
,
marriage therapy
,
Online Counseling
,
pornography counseling
,
relationship problems
,
Telehealth In Utah
,
teletherapy utah
,
Utah Therapist