Therapy Blog for Orem, Spanish Fork & South Jordan
Marriage Counseling For Empty Nesters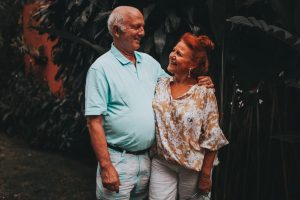 Marriage counseling can work for empty nesters (Related Article: Marriage Counseling: Does It Work?). Here are some benefits of working on your relationship with your spouse after the children have all left the house. 
Reconnect
You might not recognize your spouse after you don't have to look at the children as much. Reconnecting can help you and your partner find each other again in a different space. You are different than you were when you first got married. You have developed in ways that are good and maybe some that aren't so good. Many couples struggle after their children leave the house because they are left to look at each other and they aren't used to each other that way. 
So, reconnect with your spouse at this point. You could assume that you don't know everything about them and that there is more than you recognize (Related Article: Relationship Counseling: How To Fix Communication In A Relationship). Try to get to know them again by asking questions, being interested in what they are doing and let them lead out. 
Reconcile
Over the years, you and your spouse might have accumulated hurt and pain in your marriage. It's important at this point to make sure you are addressing the things that have built up over time. These problems only seem to get worse at this point if left unaddressed (Related Article: Marriage Therapy: How Putting It Off Damages Your Relationship). Since the kids are not in between the two of you, there is more time to see your relationship. It's easier to see the problems you have. 
If you are feeling discouraged because of past problems seemingly hurting you now, get help. You could read a self-help book such as 'Hold Me Tight' by Dr. Susan Johnson, or you could try marriage counseling (Related Article: Couples Therapy). Let experts guide you through the process of learning to heal your relationship. 
Realize
Know that you both have the power to change your relationship and that you don't have to live the way you have been. Or, that you can continue to connect if that is where your marriage is at. Either way, it's up to you to make it better. Even if you are aging and change seems difficult, it can happen. It can even happen if you have tried to get help before and it didn't work. One of the tricks is finding the right kind of help. For example, your connection or 'alliance' with your therapist is one of the bigger predictors of your change than many other things. So find one that you seem to get along with and who you like. 
Schedule a marriage counseling appointment online, in South Jordan, Orem, Spanish Fork or American Fork. 
Posted in
Causes of Divorce
,
communication in marriage
,
couples counseling
,
couples therapist
,
Couples Therapy
,
family counseling
,
How To Communicate Better
,
How To Communicate Effectively In A Relationship
,
marriage and family therapy
,
Marriage Counseling
,
Marriage Counseling In Orem Utah
,
Marriage Counseling In South Jordan
,
Marriage Counseling in Spanish Fork Utah
,
Marriage Counselor
,
marriage problems
,
marriage therapy
,
Online Counseling
,
orem counseling
,
Parenting
,
Relationship Counseling
,
relationship problems
,
south jordan counseling
,
spanish fork counseling
,
teletherapy
,
teletherapy utah
,
therapist
,
therapy
,
utah county counselor
,
Utah Therapist