Therapy Blog for Orem, Spanish Fork & South Jordan
Marriage Counseling with a Utah Therapist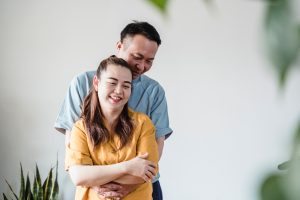 Marriage counseling in Utah has helped many heal their relationships and move them forward. As a marriage and family therapist practicing in Utah County for nearly two decades, I have noticed a few trends of couples who' make it' that might be helpful for you to know. 
Get In Early And Often
It's no secret that marriage counseling can help you. Not coming in might not hurt you, but lessen your chances of making it. Many couples come in years too late and therefore, damage their relationship for a long time. It takes a lot of work to repair these relationships after so much abuse and damage. So, get in at the first sign that you need help and keep going until you feel confident and safe in your marriage. This usually won't happen after a few sessions. You need consistent effort for several months, at least. 
Use A Marriage Counselor Who Uses A Specific Couples Approach
There are specific couples therapy approaches which have been developed to help you and your spouse heal and move forward (see Susan Johnson and John Gottman). These two couples therapy approaches are outlined here. 
Find a therapist who uses Emotionally Focused Therapy (Dr. Susan Johnson) or the Gottman Method (Dr. John Gottman). These two approaches are research-based and go beyond a therapist's gut feel or shooting from the hip. They have specific tried-and-true methods that are designed to bring you and your spouse together. 
Focus On Yourself
Many couples want to tell the therapist about their partner. Even if your partner is clearly at fault, learn how to recognize, feel and cope with your own emotions and talk about you (Related Article: Emotions 101: How To Be Healthy). It's crucial to your development and to your relationship to be able to talk about yourself. 
If you are going to talk about your spouse, talk about your emotional experience with what they are doing rather than just about what they are doing. For example, instead of saying, "My husband never listens to me. All he wants to do is watch sports or be on his phone", you could say, "I feel unimportant when I ask my husband to talk with me about my day and he leaves to go watch sports or be on his phone". Can you tell the difference between the two statements?
Try marriage counseling today in Orem, South Jordan, Spanish Fork, American Fork or online through telehealth. 
Posted in
american fork counseling
,
anxiety
,
counseling
,
counselor
,
couples counseling
,
couples therapist
,
Couples Therapy
,
How To Communicate Better
,
How To Communicate Effectively In A Relationship
,
marriage and family therapy
,
Marriage Counseling
,
Marriage Counseling In Orem Utah
,
Marriage Counseling In South Jordan
,
Marriage Counseling in Spanish Fork Utah
,
Marriage Counselor
,
marriage problems
,
marriage therapy
,
mft
,
Online Counseling
,
orem counseling
,
Pre Marriage Counseling
,
Relationship Counseling
,
relationship problems
,
Relationship Problems With In-Laws
,
salt lake county counselor
,
Sex Therapy
,
south jordan counseling
,
spanish fork counseling
,
Telehealth In Utah
,
teletherapy
,
teletherapy utah
,
therapist
,
therapy
,
utah county counselor
,
Utah Therapist