Therapy Blog for Orem, Spanish Fork & South Jordan
The Five Couples You Meet in Therapy: "Volatile" Couples
The Five Couples You Meet in Therapy, Part Two: Volatile Couples
In our last blog post, you learned about the first of five common "types" of couples that seek couples therapy. These couple types, researched by John Gottman, can help you find insights into the struggles you face in your own relationships.
Today, you will learn about the second kind of couple: volatile couples. Then, you will learn how couples therapy can help. 
Defining Volatile Couples
You might see the word "volatile" and think that means this type of couple is difficult or aggressive. The opposite is actually true! In this case, you can think of volatile in an emotional sense. According to Gottman's research, if you are part of a volatile couple, you probably notice your conversations are "intensely emotional" (source). 
However, this intense emotion is not aggressive or rude. Instead, you likely find ways to loudly and honestly communicate good or bad feelings to each other. You might notice that you and your partner do argue and disagree. But these disagreements do not turn disrespectful towards each other. Instead, you might both end up laughing and joking throughout your discussion. 
Additionally, you may find that you and your partner have very fuzzy boundaries when it comes to your individual perspectives and worlds. You tend to experience good days and bad days in tandem. And, your own emotions and experiences will greatly affect your partner and vis versa. (Related article: Couples Therapy).
Overall, if this describes you and your partner, you probably find that you have mostly positive interactions. Even if there are some bumps along the way. 
Common Challenges for Volatile Couples
If you are a part of this type of couple, you might experience some frustration with the lack of boundaries in your partnership. It is not a bad thing to be emotionally connected to your partner. And it's not bad to show empathy for each others' struggles. (Related article: Collaboration vs. Cooperation). But, let's say you are having a bad day. You might find that your partner is suddenly also having a bad day! This can lead to frustration and can be emotionally challenging for you both. And, it can be hard to know where to begin when it comes to setting good boundaries.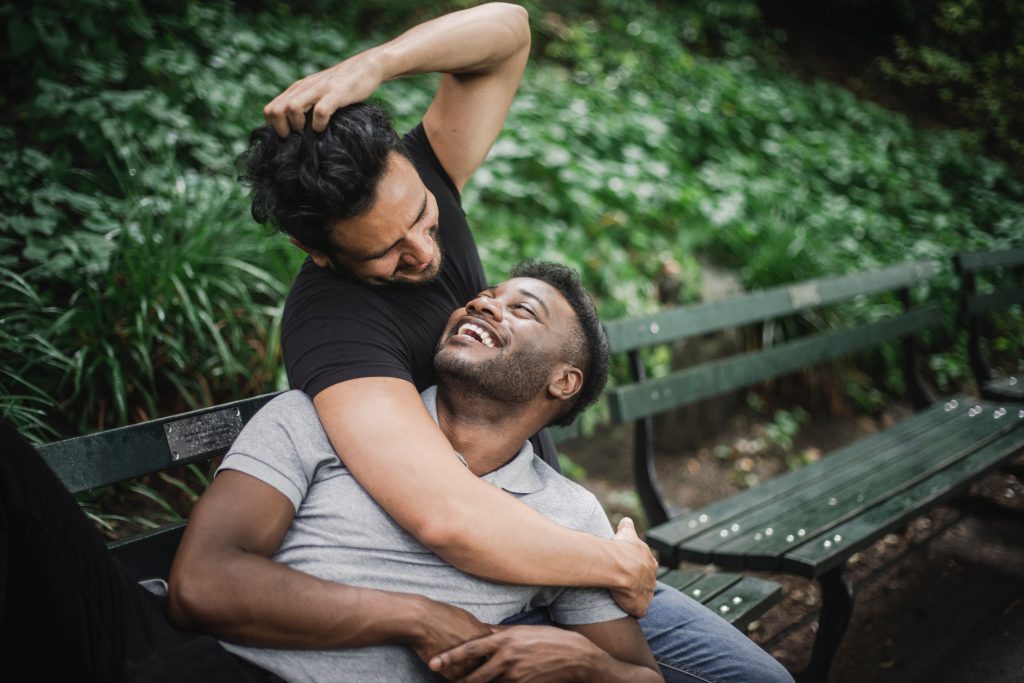 Additionally, you may notice that while you and your partner definitely find ways to make your thoughts and feelings known, you may still struggle to really "hear" each other. Listening is not the same as truly understanding. And you may find that although you are expressing a lot of thoughts to each other, there is a lack of connection and improvement in your struggles together. (Related Article: Building Emotional Intimacy)
Therapy Can Help You Go From Good to Even Better
Your marriage has so many great aspects! Especially in   a volatile couple. You probably appreciate the open and free communication you share with your partner. And you know how to have fun and how to make each other laugh. And couples therapy doesn't have to change the things you love about your relationship. Instead, couples counseling can help you improve your connection and communication, and make the good stuff even better!
Are you ready to get started? Begin couples therapy in Orem, South Jordan, or Spanish Fork. 
Written By Lauren Adkins
Posted in
counseling
,
Counseling For Mental Health In Utah
,
counselor
,
couples counseling
,
couples therapist
,
Couples Therapy
,
How To Communicate Better
,
How To Communicate Effectively In A Relationship
,
marriage and family therapy
,
Marriage Counseling
,
Marriage Counseling In Orem Utah
,
Marriage Counseling In South Jordan
,
Marriage Counseling in Spanish Fork Utah
,
Marriage Counselor
,
marriage problems
,
marriage therapy
,
mft
,
Online Counseling
,
orem counseling
,
relationship advice
,
Relationship Counseling
,
relationship problems
,
south jordan counseling
,
spanish fork counseling
,
Telehealth In Utah
,
teletherapy
,
teletherapy utah
,
therapist
,
therapy
,
utah counseling
,
utah county counselor
,
Utah Therapist