Therapy Blog for Orem, American Fork, Spanish Fork & South Jordan
Anxiety Help – Connect With Others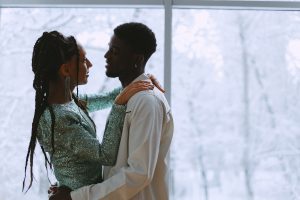 Recently, I wrote an article for anxiety help (See Article: Anxiety Help: Tips And Resources From A Counselor). If you suffer from anxiety, you are not alone. Millions of adult Americans struggle with this as well. And I'm not just talking about feeling anxious in general, rather, I'm talking about actual anxiety disorders. Or at least, these adults report feeling symptoms that match with an anxiety disorder. 
Let's talk about one aspect of the article I wrote for helping you reduce your anxiety: connecting with others. 
How Do We Connect With Others? 
We are not built to be alone in this world. Naturally you try to find others to be with. Your mood is often influenced by who you are around. You even feel sad or alone when we don't have anyone to be with. If your experience with others went poorly you might feel hurt or sad. All to say, you are prone to connect with others. However, how to connect with others can seem counterintuitive at times. 
Connection with others often takes deliberate, specific steps and effort. It doesn't happen by chance and often needs repairing, maintenance or work. As a human, you are prone to lean away from hurt and pain in your life and therefore lean away from connecting with others on a deeper level that might cause you eventual pain. This can make it hard to connect. 
To combat this tendency, try increasing your emotional intimacy with those around you (Related Article: Emotional Intimacy: What It Is And How To Get It). You can do this through sharing your emotions and asking about their emotions. This is often called holding emotional space (Related Article: Hold Emotional Space For Your Spouse). 
You can also create emotional safety for others in how you talk with them and provide space for them (Related Article: What Is Emotional Safety In A Relationship?). It takes two to make it safe – so do your part. Listen, ask questions, let them feel, avoid being their boss or being the expert on them. Emotional safety goes a long way in helping you connect with others. 
How Does Connecting With Others Help My Anxiety?
Now that you have learned a little bit on how to connect with others, let's talk about why. Connecting with others helps you feel safe, a sense of belonging, and purposeful in life. When you feel this sense of belonging, the daily tasks and chores take on a different feel. You are able to do hard things and persevere through trials because of your connections to others. 
This isn't even to mention the benefits from chemicals like oxytocin or dopamine being released when you physically touch. Get a natural high!
Learn how to connect with others through going to couples counseling or family therapy here in Utah. We have trained therapists who know how to help you connect. 
Schedule a session in Spanish Fork, American Fork, South Jordan or Orem – we also do telehealth sessions for counseling. 
Posted in
american fork counseling
,
anxiety
,
anxiety counseling
,
counseling
,
Counseling For Mental Health In Utah
,
counselor
,
couples counseling
,
couples therapist
,
Couples Therapy
,
individual counseling
,
individual therapy
,
marriage and family therapy
,
Marriage Counseling
,
Marriage Counseling In South Jordan
,
Marriage Counseling in Spanish Fork Utah
,
Marriage Counselor
,
marriage problems
,
marriage therapy
,
Online Counseling
,
orem counseling
,
Relationship Counseling
,
south jordan counseling
,
spanish fork counseling
,
Telehealth In Utah
,
teletherapy
,
therapist
,
therapy
,
utah county counselor
,
Utah Therapist