Therapy Blog for Orem, Spanish Fork & South Jordan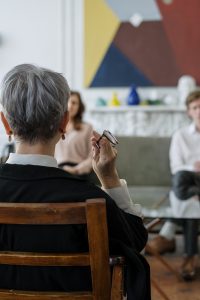 Therapy can be effective, whether you are attending individual, couples or family therapy. Here in Utah, many of your neighbors are coming into therapy for many different reasons. They come to counseling for depression, anxiety, pornography problems, relationship problems, ADHD, suicidal thoughts, life transitions, blended family issues, and adolescent or child problems. 
No matter what you come into therapy for, to be successful you will want to take accountability and responsibility for your life and actions. Work on controlling things you have power over and letting go of trying to control things you don't have power over. Let's talk about different types of therapy and a few pointers for each. 
Couples Therapy
Avoid being your partner's boss or the expert on them (Related Article: How To Communicate Effectively: Avoid These Two Common Problems In Marriage). These are some of the quickest ways to fight in your relationship. If you want to get your spouse upset, tell them what to do or tell them about themselves. No one likes to be told what to do or to have their actions interpreted for themselves. 
Focus on changing yourself, not your spouse. Often, clients come to therapy trying to change others. This ends up leading them to be upset or frustrated (Related Article: Individual Therapy Tip: Anger Is A Secondary Emotion). Instead of trying to change your spouse, for example, work on changing your behavior and outlook. You have complete control over that. So, put effort where it will pay off (Related Article: How To Communicate Better: Learn These 3 Principles).
Individual Therapy
Coming into therapy on your own can be effective. One of the tricks of doing this right is to talk about yourself instead of others. Talk about what you are feeling, for example, instead of what you think others are feeling or what you think their actions mean (Related Article: 3 Principles Of Emotional Health).
Learn how to recognize, feel and cope with your emotions (Related Article: Emotions 101: How To Be Healthy). This is something most of us are not taught, and also something that impacts all of us and the quality of our lives and relationships. Learning how to be emotionally aware of what you feel leads you to being able to feel it. After you feel your emotions, you are able to let them go – even if it's only for a little while. Make sure that you are coping with your emotions rather than avoiding them. There is a subtle difference (Related Article: Coping Or Avoiding? Why Knowing The Different Matters).
Family Therapy
Therapy for families is often the answer. If you have a teenager who struggles with depression, try family therapy. It's not just a depressed teenager solution, however, but rather can be a family solution. Learning how to work as a family through problems is key. 
Know specific skills for different stages of parenting. For example, learning how to parent your children at different developmental or age levels is important (Related Article: Family Therapy – How To Create A Stronger Family). Also, learning how to respond to a teenager with a problem can be a counterintuitive step (Related Article: Validate And Empower Your Adolescent Child). 
Therapy In Utah can help you and your loved ones heal and move forward. 
Come see a therapist in Spanish Fork, Orem, South Jordan or American Fork. We also do telehealth sessions. 
Posted in
american fork counseling
,
anxiety counseling
,
clinical mental health counselor
,
counseling
,
Counseling For Mental Health In Utah
,
counselor
,
couples counseling
,
couples therapist
,
Couples Therapy
,
depression counseling
,
depression therapy
,
family counseling
,
family therapy
,
individual counseling
,
individual therapy
,
marriage and family therapy
,
Marriage Counseling
,
Marriage Counseling In South Jordan
,
Marriage Counseling in Spanish Fork Utah
,
Marriage Counselor
,
marriage problems
,
marriage therapy
,
Online Counseling
,
orem counseling
,
pornography counseling
,
relationship problems
,
salt lake county counselor
,
south jordan counseling
,
spanish fork counseling
,
Telehealth In Utah
,
teletherapy
,
teletherapy utah
,
therapist
,
therapy
,
utah county counselor
,
Utah Therapist