Therapy Blog for Orem, Spanish Fork & South Jordan
Marriage Counseling Isn't A Punishment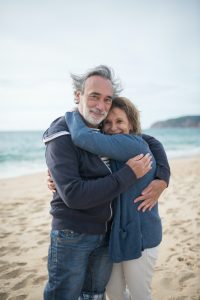 Marriage counseling can often be seen as a punishment. You might see it as an indication that you have failed and need someone to help you fix your problems. Yes, you might need someone to help you fix your relationship, but it isn't an indication that you have failed. Rather, it's a sign that you and your spouse are human and are just like everyone else in the world. 
All relationships have friction and bumps. Even the ones that seem perfect. One of the leading researchers on marriages and what makes them succeed or fail (Dr. John Gottman) found that it isn't the mere presence of arguments in your marriage that cause you to divorce. Rather, it's how you argue that will lead to the dissolution of your marriage. That is good news! That means you are human and that the friction you feel between you and your spouse is ok. You just need to go about it in a healthy manner so that you can succeed in your marriage. Let's talk about how to do that. 
Start By Looking At Yourself
One of the most common mistakes you can make is to look at your partner as the solution to your marriage problems (Related Article: Marriage Counseling Is For Both Of You). They are not the solution, you are. If you think that they are the one that needs to change you will spend your time trying to convince them what they need to do differently and that they actually need to change. No one likes to be told what to do and it's usually met with defensiveness (Related Article: How To Communicate Effectively: Avoid These Two Communication Problems In Marriage). When you push against your partner they push back.
Solution
Talk about your emotions – and your thoughts, if you know the difference (Related Article: Emotions 101: How To Be Healthy). Knowing how to recognize, feel and cope with your emotions is a big deal when trying to make your marriage work. Both of you feel uncomfortable emotions, and that's ok (Related Article: 3 Principles Of Emotional Health). In fact, they will actually help you become closer to your partner as you deal with them in a healthy manner. For example, instead of ignoring the fact that your partner hurt your feelings, share it with them. You could say, 'When you didn't remember that today was my dad's death date anniversary, it hurt my feelings'. This gives you and your spouse an opportunity to talk and connect, rather than building resentment as you get mad and expect him to change. 
Assume Generously
If your partner makes a mistake, assume generously. Instead of thinking that they are thoughtless and are out to get you, assume that they actually love you and want to do what is right by your relationship. If you do this, you will put yourself and them in a position to connect around pain rather than just fight about it and get angry. 
Solution
When your partner forgets your dad's death date anniversary (or insert other issue here), assume that they actually do care, but didn't remember this important date. They would actually want to be there for you if they were better at remembering dates. Assume that they want to care for you but have a hard time with details. This will put you in a position to connect and work through this instead of pull apart. 
Schedule marriage counseling for you and your spouse in Orem, Utah – or South Jordan, Spanish Fork or American Fork. We also do telehealth, video therapy counseling. 
Posted in
american fork counseling
,
Causes of Divorce
,
Communication
,
Communication Barriers
,
communication in marriage
,
counselor
,
couples counseling
,
couples therapist
,
Couples Therapy
,
family counseling
,
family therapy
,
How To Communicate Better
,
How To Communicate Effectively In A Relationship
,
marriage and family therapy
,
Marriage Counseling
,
Marriage Counseling In Orem Utah
,
Marriage Counseling In South Jordan
,
Marriage Counseling in Spanish Fork Utah
,
Marriage Counselor
,
marriage problems
,
marriage therapy
,
mft
,
orem counseling
,
Pre Marriage Counseling
,
Relationship Counseling
,
relationship problems
,
salt lake county counselor
,
south jordan counseling
,
spanish fork counseling
,
therapist
,
therapy
,
utah county counselor
,
Utah Therapist