Therapy Blog for Orem, Spanish Fork & South Jordan
The Five Couples You Meet in Therapy: Hostile-Detached Couples
The Five Couples You Meet in Therapy, Part 5: Hostile-Detached Couples
Today you will learn about   the final common type of couple that seeks therapy. So far, we have discussed the conflict avoiders, volatile couples, validating couples, and hostile couples. And today we will discuss hostile-detached couples. 
You will learn about what makes hostile-detached couples tick. You will also learn how couples therapy can help hostile-detached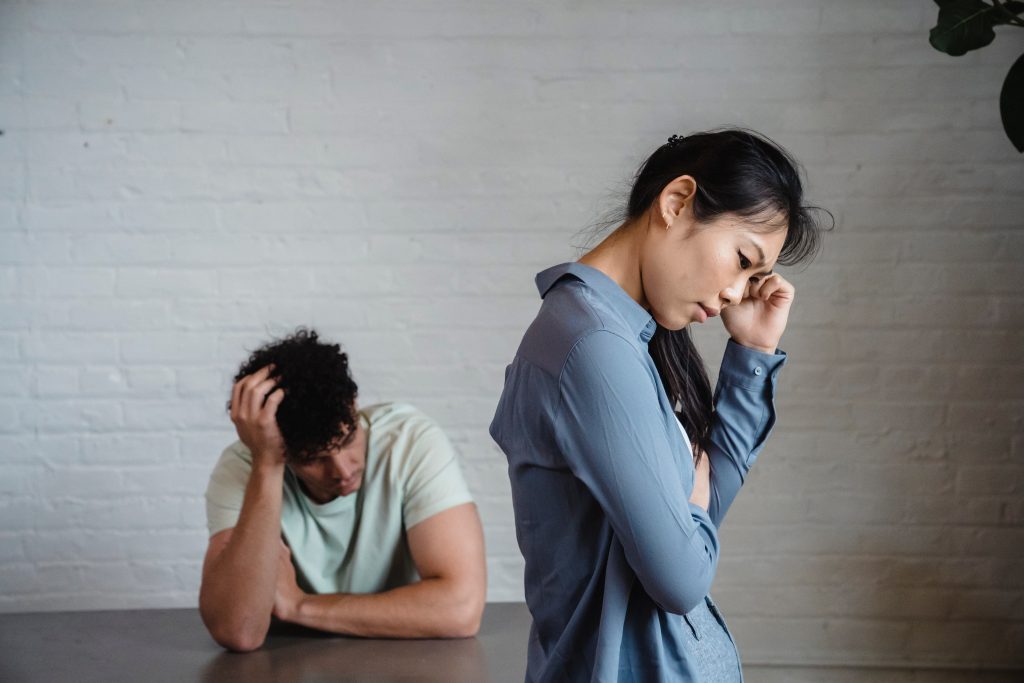 couples reconnect and revive their relationship. 
Defining Hostile-Detached Couples
If you are part of a hostile-detached couple, then the name is pretty self-explanatory. There is a certain amount of hostility in your relationship. That means that you and your partner may be experiencing feelings of resentment and frustration on a regular basis. (Related article: Avoiding Criticism). You may notice that you are both very defensive during arguments (similar to hostile couples). (Source)
You may also notice that in your hostile-detached relationship one partner tends to be more of a validator and one is an instigator for the disagreements. However, the validation in your arguments probably seems pretty surface-level, and may be only in an effort to end your fighting. And the instigator does not seek resolution. (Source) (Related article: How to Rebuild Trust).
Challenges for Hostile-Detached Couples
As a result, you probably notice that arguments go unresolved and resentment has built. Your disagreements might seem circular and like it is hard to pinpoint where things "went wrong". (Related article: How to Help Your Spouse When You Are Both Struggling). You may also notice that overall your marriage seems to be in a stalemate or a standoff. There is clear tension, but very little resolution. 
You may also notice that one or both of you have become emotionally resigned. Maybe it seems like you are just checked out of the relationship. It may seem like things cannot be fixed, or like the standoff will never end.  (Related article: Communication Barriers). 
Therapy Can Help You, Too!
This is a hard place to be. And you may wonder if therapy can help you and your partner in your hostile-detached type relationship. Thankfully, the answer is yes! With the help of a therapist, you and your partner can learn healthier patterns of communication, heal past hurts, and create a brighter outlook for your partnership. 
The stalemate doesn't have to last forever. Begin couples therapy in Orem, South Jordan, or Spanish Fork. 
Written By Lauren Adkins
Posted in
communication in marriage
,
communication skills
,
counseling
,
counselor
,
couples counseling
,
couples therapist
,
Couples Therapy
,
How To Communicate Better
,
How To Communicate Effectively In A Relationship
,
marriage and family therapy
,
Marriage Counseling
,
Marriage Counseling In Orem Utah
,
Marriage Counseling In South Jordan
,
Marriage Counseling in Spanish Fork Utah
,
Marriage Counselor
,
marriage problems
,
marriage therapy
,
mft
,
relationship advice
,
Relationship Counseling
,
relationship problems
,
south jordan counseling
,
spanish fork counseling
,
Telehealth In Utah
,
teletherapy
,
teletherapy utah
,
therapist
,
therapy
,
utah counseling
,
utah county counselor
,
Utah Therapist