Therapy Blog for Orem, Spanish Fork & South Jordan
The Five Couples You Meet in Therapy: Hostile Couples
The Five Couples You Meet in Therapy, Part 4: Hostile Couples
So far, you have learned about three common "types" of couples that seek therapy: conflict avoiders, volatile couples, and validating couples. These types are not all-encompassing. But learning about these common types of couples can help you understand why you and your spouse can benefit from counseling. (Source)

Today, you will learn all about a fourth type of couple: the hostile couple. You will also learn about the unique challenges for these couples and how therapy can help.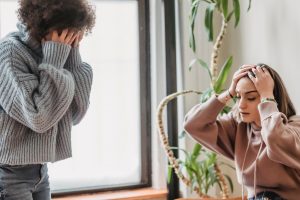 Defining the Hostile Couple
If you are in a hostile couple, it may seem like your marital disagreements are over before they even begin. Even small disagreements may turn into an argument, and you never seem to be able to reach a true resolution. You may not even be able to pinpoint why you disagree so much. It just sort of happens! (Source)
So, what can be done to resolve this conflict? First, it's important to understand the unique challenges you and your spouse confront as a hostile couple. (Related Article: Building Emotional Intimacy) Let's talk about that. 
Challenges for Hostile Couples
In this type of couple, you and your partner may both struggle with defensiveness during your arguments. You may notice that you both tend to use phrases like "you always" or "you never" when you argue.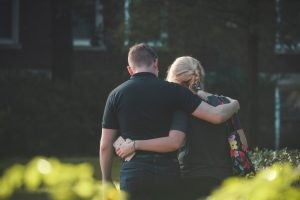 You may both be good at voicing your perspectives, but you struggle to know how to effectively validate each other. And that's why the conflicts seem to go on and on. If something goes unresolved, it will persist. (Related Article: Holding Emotional Space for Your Spouse)
Couples Therapy Can Help
If this sounds familiar and you are struggling to figure out how to move forward, couples therapy can help. A therapist can help you learn the communication skills you need to break the cycle of contention and argue in a more productive way. (Related article: Communication Barriers). 
Are you ready to get started? Begin couples therapy in Orem, South Jordan, or Spanish Fork. 
Written By Lauren Adkins
Posted in
Causes of Divorce
,
cmhc
,
Communication
,
Communication Barriers
,
communication in marriage
,
communication skills
,
counseling
,
counselor
,
couples counseling
,
couples therapist
,
Couples Therapy
,
How To Communicate Better
,
How To Communicate Effectively In A Relationship
,
marriage and family therapy
,
Marriage Counseling
,
Marriage Counseling In Orem Utah
,
Marriage Counseling In South Jordan
,
Marriage Counseling in Spanish Fork Utah
,
Marriage Counselor
,
marriage myths
,
marriage problems
,
marriage therapy
,
mft
,
orem counseling
,
relationship advice
,
Relationship Counseling
,
relationship problems
,
Resilience
,
salt lake county counselor
,
south jordan counseling
,
spanish fork counseling
,
Telehealth In Utah
,
teletherapy
,
teletherapy utah
,
therapy
,
utah counseling
,
utah county counselor
,
Utah Therapist