Therapy Blog for Orem, Spanish Fork & South Jordan
Couples Counseling and Infertility
How Couples Counseling Can Help You Cope with The Stress of Infertility
If you are seeking couples counseling to help you and your partner deal with the overwhelming stress of infertility, you are not alone. Infertility can be a stressful, emotionally draining experience. Not to mention the physical stress and discomfort that you experience with fertility treatments, tests, and doctors appointments. (Related article: Couples Counseling for Infertility).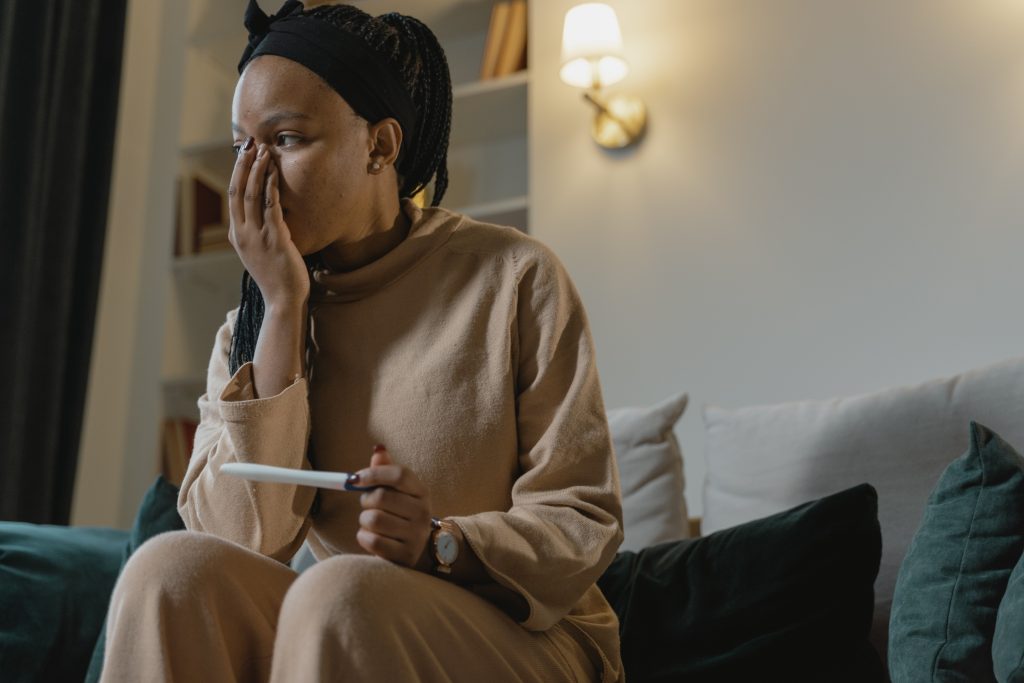 The costs of infertility can be daunting. Luckily, you can use couples counseling tools to help you and your partner grow closer together during this challenging time. (Related article: Couples Counseling). Today, you will learn about ways that you can cope as a couple, and how relationship counseling can help. 
Guilt, Shame, and Blame
As you and your partner work with your doctor to understand your infertility, you may be confronted with challenging information about your particular situation that can be taxing for you both as a couple. For example, you or your partner may be diagnosed with a medical condition that prevents you from   conceiving. Or maybe both of you receive frustrating and disappointing news. You might tell yourself "this is all my fault". You may even find that you begin to resent your partner for the challenges you are confronting. (Related article: Marriage Counseling- How to Build Trust). 
It can be frustrating to deal with these difficult emotions. But, feelings of sadness, anger, grief, and nearly anything in between are valid. Especially during this stressful time. One useful perspective that can help you grow together instead of apart during this challenging time is to remember that this problem does not need to turn into "you vs. your partner". (Related article: Relationship Counseling- Reframing Conflict). Taking a moment to regroup after receiving difficult news and remind yourself that you and your spouse are on the same team can go a long way. Once you are able to see your challenge as you and your partner vs. your struggles, it can be easier to find ways to support each other and work as a team to cope. 
It's the Little Things
As you work to grow together instead of apart during your struggles with infertility, you will find opportunities to support each other. (Related Article: Building Emotional Intimacy). John Gottman, a marriage and family researcher, calls these opportunities "small things often". He says that the common "ingredient" in all happy long-term relationships is how you find ways to do small, thoughtful, kind acts for your spouse. (Source). 
These small acts do not need to be complicated; sometimes a small act could be as simple as proactively hugging your spouse in the morning, or sitting by them on the couch while you watch TV. Taking time to put the focus back on your partner and to make them feel special and vis versa can help you to find stability and comfort during the challenges and heartbreaks of dealing with infertility. (Related article: Marriage Counseling- Resilience).
Couples Counseling Can Help
Couples counseling is another great resource that can help you and your spouse understand the emotions you'll experience during your infertility journey. In therapy, you can also learn how to work together as a team, and come together, even when things are hard. Schedule couples counseling with us today in Orem, South Jordan, or Spanish Fork.
  Written by Lauren Adkins
Posted in
clinical mental health counseling utah
,
clinical mental health counselor
,
clinical mental health counselor utah
,
cmhc
,
Communication
,
counseling
,
Counseling For Mental Health In Utah
,
counselor
,
couples counseling
,
couples therapist
,
Couples Therapy
,
Emotional Capacity
,
Emotional Intimacy
,
grief
,
grief counseling
,
grief counselor utah
,
Infertility
,
marriage and family therapy
,
Marriage Counseling
,
Marriage Counseling In Orem Utah
,
Marriage Counseling In South Jordan
,
Marriage Counseling in Spanish Fork Utah
,
Marriage Counselor
,
marriage intimacy
,
marriage myths
,
marriage problems
,
marriage therapy
,
mft
,
Online Counseling
,
orem counseling
,
Pre Marriage Counseling
,
premarital counseling
,
Relationship Counseling
,
relationship problems
,
Resilience
,
salt lake county counselor
,
south jordan counseling
,
spanish fork counseling
,
Stress
,
Telehealth In Utah
,
teletherapy
,
teletherapy utah
,
therapist
,
therapy
,
utah counseling
,
utah county counselor
,
Utah Therapist